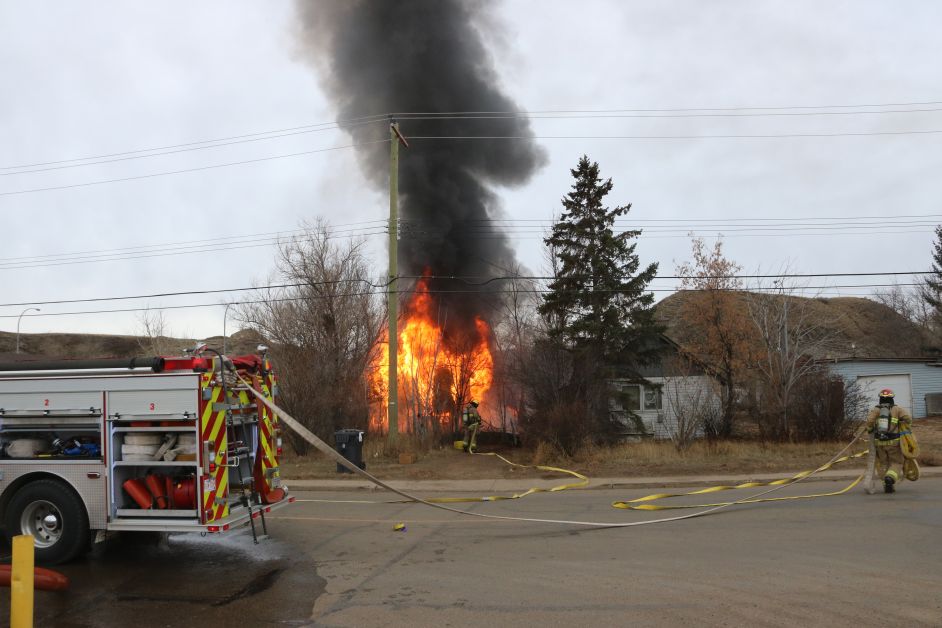 The Drumheller Fire Department quickly extinguished a structure fire on 7th Ave SE on Wednesday morning, November 15.
The Department responded to the fire at about 10:30 a.m., near the south entrance to Freson Bros.
It appears the fire began in a motorhome at the rear of the property and quickly spread to a building and surrounding vegetation. The Drumheller RCMP, EMS and utility companies were also on scene.
The fire was continued to the single property. There are no reports of injuries at this time.