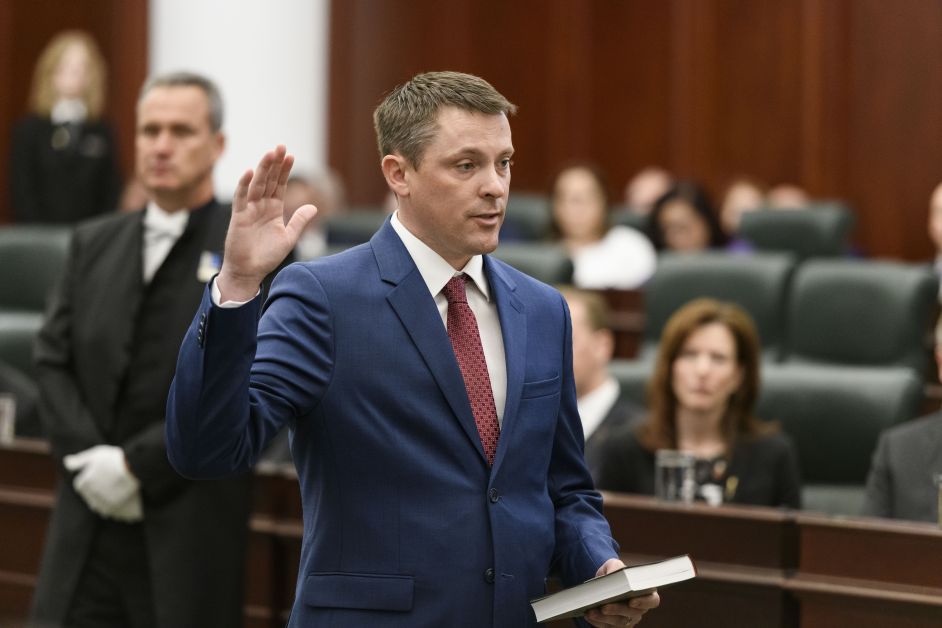 It has been a whirlwind week for newly sworn in Drumheller-Stettler MLA Nate Horner.
The new MLA has already gotten a taste for the duties of his role. Not only has he been crisscrossing the riding attending events during graduation season but has also taken his seat in the Legislature.
"It has been a busy week," he tells the Mail.
The Swearing-in Ceremony was on Tuesday, May, 21. On Wednesday he was back in the Legislature for the Speech from the Throne, which officially opened the 30th Alberta Legislature.
"The Throne Speech was definitely the highlight," he said. "It was great and very consistent. Our campaign commitments, the pledges we made. Spring is a season of renewal and the spring session is going to be about renewal and it clearly outlined the commitment we made and our mandate."
On Thursday, he was impressed by the unanimous support from the Legislature during an emergency debate on federal Bills C-48 and C-69. These contentious bills would restrict oil tanker traffic on the B.C. coast and change the environmental approval process for large energy and transportation projects.
"We want C-48 scrapped and C-69 scrapped, or ultimately amended," he said. 'It was spoken to by the opposition, but in the end, they did fully support it."
He says there is strong energy and he's looking forward to getting down to work.
"We are going to break into our committees more in the coming weeks," he said.
Some of the committees he is on include the Committee for Alberta's Economic Future, the Committee for Private Bills, and the Standing Committee on Privileges and Elections, Standing Orders and Printing.
"I am excited to get going," he said, adding that his first member's statement was on Tuesday, May 28.