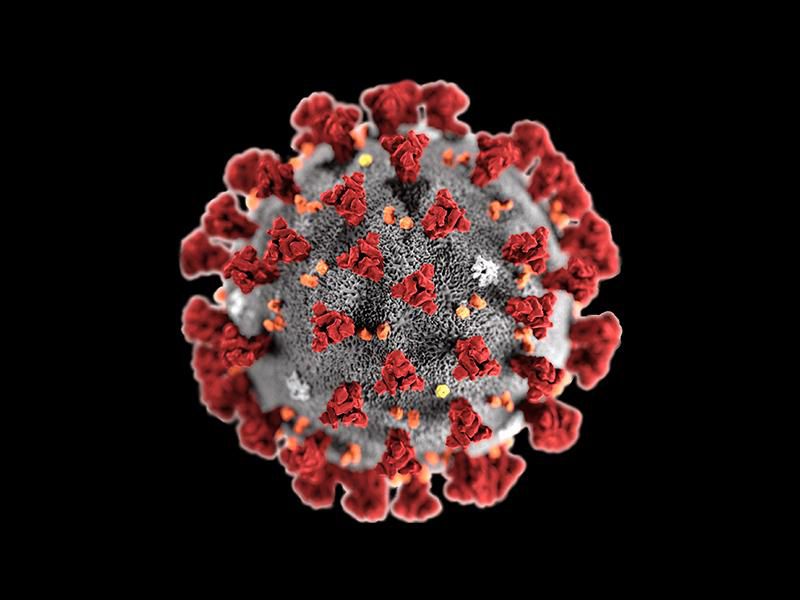 On Tuesday, afternoon, March 17, Alberta declared a State of Public Health Emergency in response to COVID-19.
Premier Jason Kenney made the announcement and outlined new measures on social distancing, following the recommendations of Alberta's Chief Medical Officer of Health, Deena Hinshaw.
"This is to empower authorities under the Public Health Act to more efficiently manage the pandemic response," said Kenney.
New measures have been implemented on social distancing prohibiting large gatherings over 50 people including weddings and funerals.
Albertans are prohibited from attending public recreational facilities and private entertainment facilities, including gyms, swimming pools, arenas, science centres, museums, art galleries, community centres, children's play centres, casinos, racing entertainment centres, and bingo halls.
Restaurants are allowed to remain open however, they are only to seat a maximum of 50 people, or 50 per cent of its capacity, whichever is less.Take-out, delivery or drive-through service is permitted. Licensed facilities will also be permitted to deliver liquor.
Municipalities, charitable and non-profit organizations providing social services support will immediately see $60 million to support their COVID-19 response. The funding will be provided to adult homeless shelters, women's emergency shelters and the Family and Community Support Services (FCSS) program, which supports municipalities and civil society organizations in providing services to vulnerable Albertans.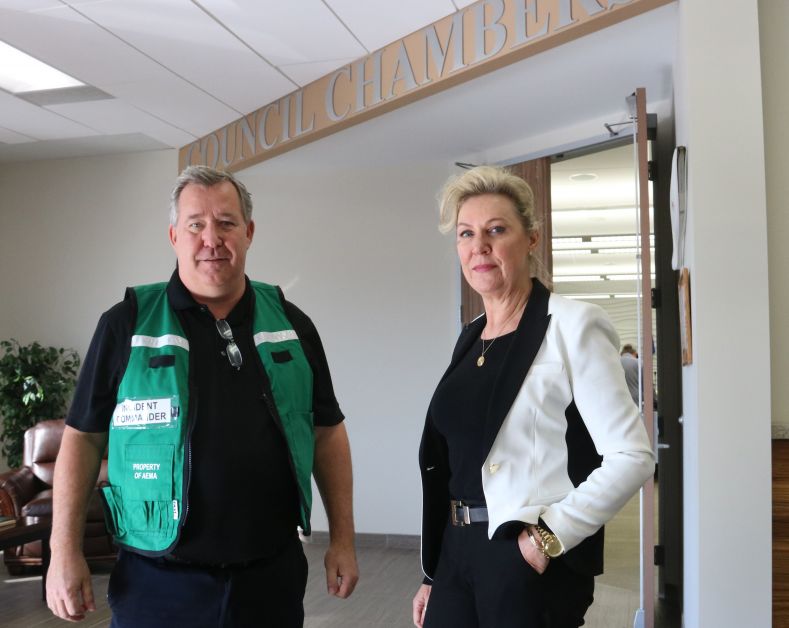 Just a day earlier, the Town of Drumheller took decisive action in its response to the potential outbreak of the COVID-19 pandemic.
At Monday night's council meeting, Council approved a motion authorizing the Town of Drumheller's response to the COVID-19 pandemic. This motion included appointing Darwin Durnie as Incident Commander, and placed all town staff on standby until April 30, who will be paid accordingly. Further, it authorized any required overtime for out of scope staff and additional per diems for councillors as required.
The Drumheller Fire Chief is to initiate a standby roster and medical response.
The Drumheller Emergency Management Agency is also tasked with the preparation and implementation of plans to react in accordance with the national and provincial guidelines, secure materials and equipment for 30 days, and ensure essential service pandemic protocols are in immediate effect.
The motion also authorized the transfer of $500,000 from the Operating Contingency Reserves to fund the response.
"We stepped up the Emergency Management Agency, we have taken steps to ensure the staff are capable, ready, and protected to be able to work through this marathon coming before us," said Durnie. "It started in very early January and it is going to take some time for us to return to normal."
This comes after the Alberta Government took some of its most aggressive action in the response to the pandemic. On Sunday afternoon, March 15 the government announced student attendance to classes would be prohibited and post-secondary classes are cancelled. All licensed child care facilities, out of school care programs and preschools were also closed indefinitely.
The government has announced all long term care and continuing care facilities were advised to limit visitation to essential visitors only.
In Drumheller, as of press time, there have been no offically confirmed cases, however, there are people who have self-isolated after returning from abroad.
"I think it is very important everyone understands this is a health emergency and Alberta Health is leading the way. We are making lots of preparations to support them and help them move forward to combat the Coronavirus," said Durnie. "That includes mobilizing our staff, ensuring our critical infrastructure has back-up plans and back-up staff in order to keep it operating throughout the event and that we have supplies to help AHS and citizens get ahead of the Coronavirus."
In Drumheller, along with schools and daycares, many institutions including A.M.R. Dance, Tricia Hatch School of Dance and the Pioneer Trail Centre have closed. The Drumheller and District Music Festival, which was supposed to begin on Monday, March 16, has been cancelled. The Farmer's Market slated for March 14 was also cancelled. Businesses in Drumheller have begun to limit hours.
The Drumheller Public Library has closed.
Residents are showing their support for each other in this trying time. Literally overnight, a group called Drumheller volunteers during COVID 2020 sprung up on Facebook. In less than a day, it has gained more than 600 members, with dozens offering to support those in need.
"This group is meant to be a source of community support for each other," said Dr. Michael Beach. "Social distancing and self-isolating are critically important right now, and if we can make it easier for people to do that with this then great. We also want to make life manageable for our vulnerable populations and keep them safe. What remains really important is that anyone who is volunteering to help out someone who is isolating should themselves be feeling well and symptom-free."
Mayor Heather Colberg is grateful for the community support.
"That is the incredible part of our community, because when we need them, people come out, people come forward and help, and we need to work together to solve this," said Colberg. "It is all about needing to keep our community alive and operating. Some businesses are choosing to close and we have to respect that, at the same time let's support the ones that are open, let's do takeout or order food in and support the locals."
She is also grateful for the hard work of staff and volunteers.
"I want to thank Darwin for leading this unusual event we are going through. There is just incredible support from administrations, public works and every department of the town and all the people who have given up their time so as a community we are getting ahead of this."
Albertans are encouraged to visit alberta.ca/COVID19 for the latest information, guidance and resources.