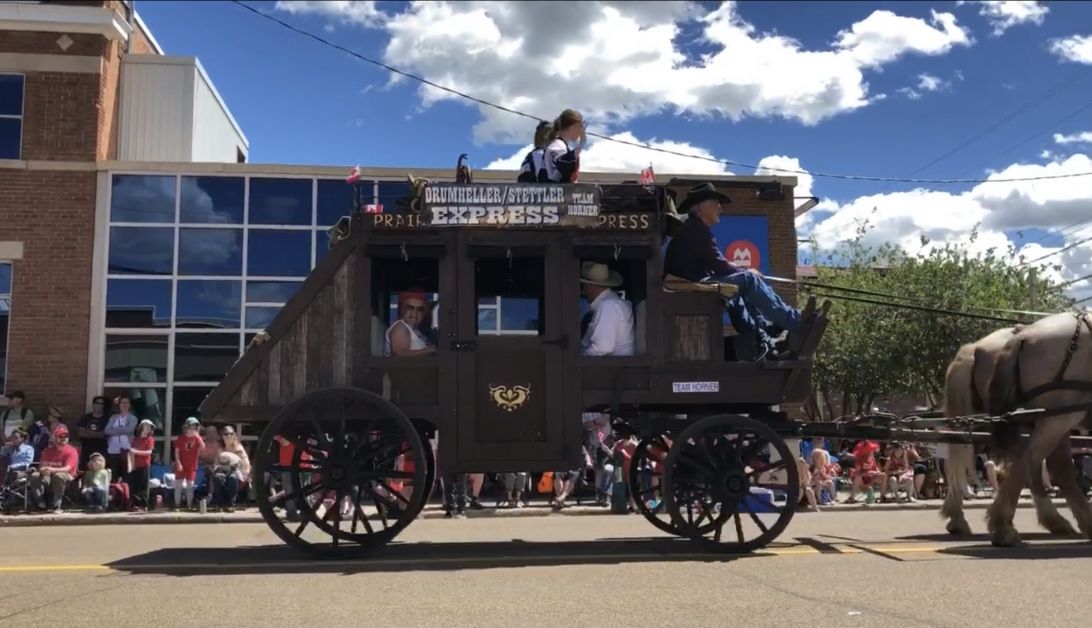 "We are sorry to announce, after trying hard for the past two weeks to work with all of our community stakeholders, that our July 1 "Canada Day Cruise" has to be cancelled. In the end, we could not control the amount of spectators, and we didn't want to create an event that would not be allowed as per the Alberta Relaunch Guidelines, and of course could potentially be unsafe for the residents of the valley.
As a committee of local volunteers, we understand that businesses and organizations were excited about the 2020 Canada Day Cruise, and were making plans, and we are very sorry for the inconvenience.
We can all look forward to many more successful parades in the future, and we thank you all for your words of encouragement and unending support.
- Drumheller Parade Committee