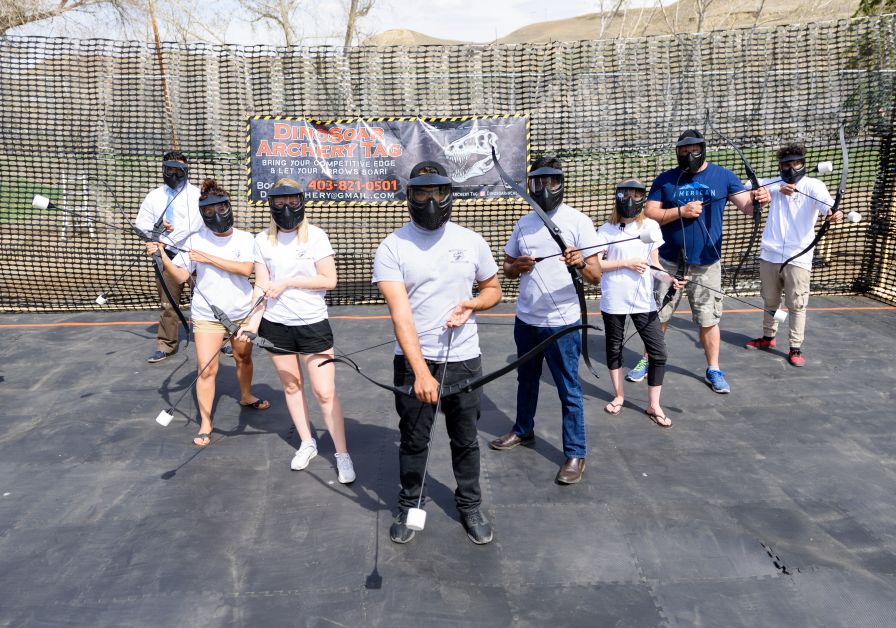 Dinosoar Archery Tag has landed in Drumheller for the summer in the hopes of bringing families out for activity and a bit of fun at a cheap price. Tony Ibrahim and his son Nason Ibrahim are partners in the newly founded business.
The archery tag venue can be found beside the Aquaplex on the old Tennis Courts and is open to everyone. The soft opening will happen tomorrow morning, May 5, beginning at 10:00 a.m.
Pictured above (l-r): Tony Stone, Sam Bridglal, Kate Brand, Nason Ibrahim, Tony Ibrahim, Brooke Little, Joe McGuire, Naz Him stand in the archery tag zone fully equipped with bows, arrows, and face masks.
Mailphotos by Terri Huxley