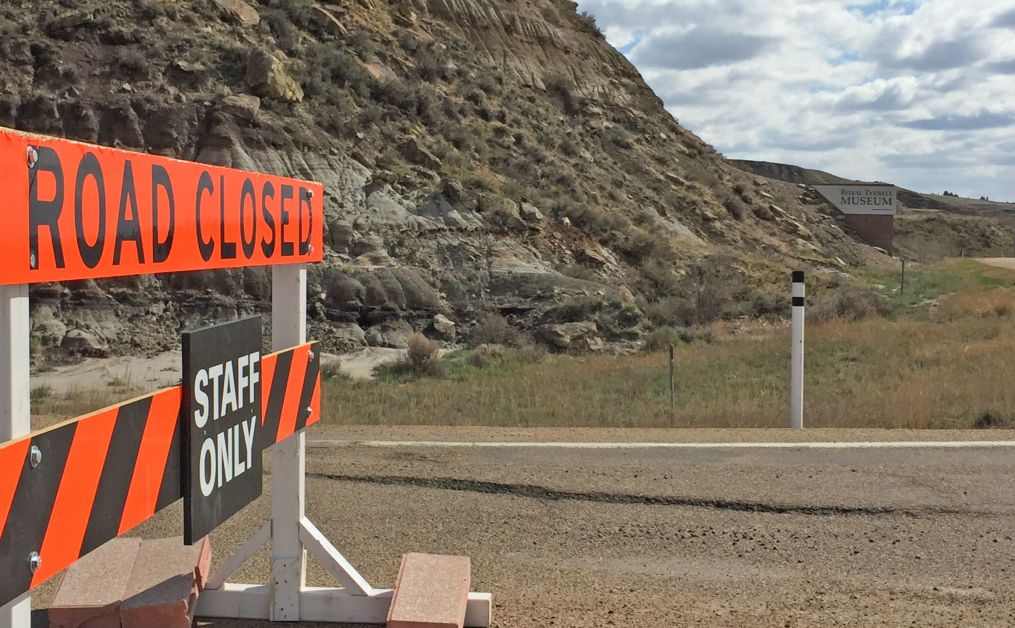 The Royal Tyrrell Museum is planning for a May 22 opening.
As a museum, the Tyrrell is on the list of the Alberta Government's Phase 1 reopening. The Mail has learned the museum is planning to open after the May Long Weekend.
"We are developing a reopening strategy that keeps our visitors and staff safe, and helps prevent the spread of COVID-19. Through responsible choices, our visitors will play a critical role in helping us minimize potential risks to ensure a positive experience for all," reads a statement from the Royal Tyrrell Museum. "We hope visitors will feel comfortable and safe and are able to enjoy being back at the Museum and connecting with Alberta's rich fossil heritage."
The museum will have several considerations and protocols put in place to make sure practices of social distancing and safety are adhered to. It is planning to open from 10 a.m. to 5 p.m. Tuesday through Sunday, remaining closed on Mondays, with the exception of holidays. The gift shop will be open with restrictions on visitor capacity. It is unclear if the cafeteria will be open when the Museum relaunches. When it does it will be with reduced capacity in line with protective measures put in place in the name of safety.
Attendance will be limited, as the museum will be placing an hourly occupancy limit on admissions of 150 people at a time. This is based on Alberta Health's physical distancing guidelines in relation to the size of the museum. They will be encouraging online advance ticket sales.
Other measures include deactivating, closing, or removing access to hands-on interactive gallery elements, increased cleaning protocols, adding hand sanitizing and handwashing stations. The museum is also adding additional barriers between visitors and staff in customer service areas and also adding items such as floor markers and signage to encourage physical distancing.
The museum has also decided it will not be offering any education or public programs at this time, including its popular science camps.
"We know Albertans are craving those regular activities, like going out to museums, and we understand how important it is for people to safely get back to their everyday lives. We are excited that this can be a part of the transition for Albertans. Our museums are following cleaning guidelines and capacity limits, as well as informing visitors how they can participate so we can make this a successful relaunch," said Leela Sharon Aheer, Minister of Culture, Multiculturalism and Status of Women.
Visitors are encouraged to go to the museum's website and purchase pre-booked, timed tickets for their visit. Timed tickets will help stagger visitors entering the museum and help meet the new reduced capacity limits. Visitors will not be able to enter the museums without pre-booking.