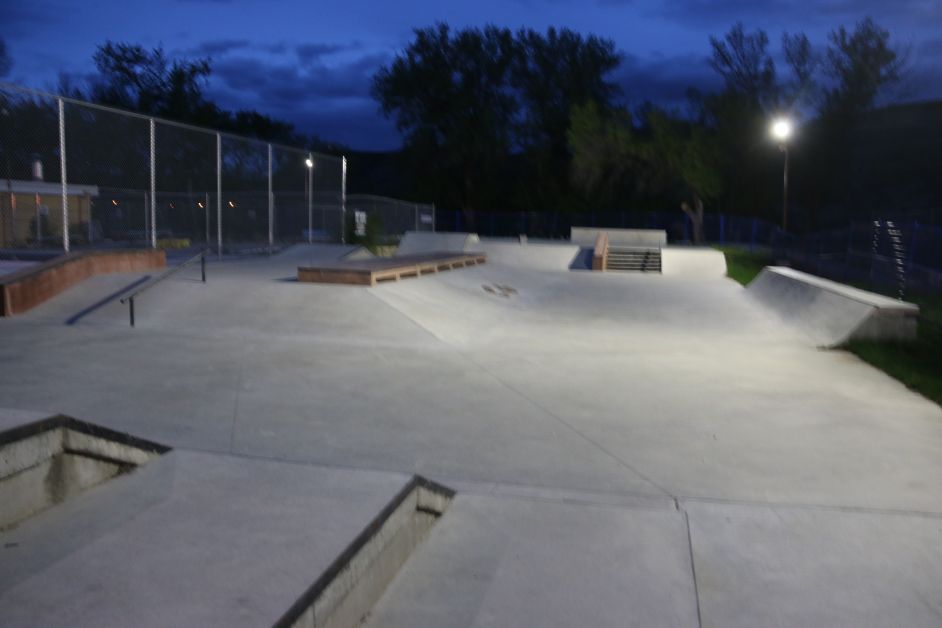 Council approved the reopening of all playgrounds and outdoor recreation facilities in Drumheller, with restrictions.
Council approved the move at its May 25 council meeting. This includes tennis, pickleball, and basketball courts, the D.A.S.E. Skateboard Park, and community playgrounds. The Town anticipates all outdoor recreation facilities will be open by noon on Saturday, May 30.
"I remind users that these amenities will not be sanitized. Please review the guidelines provided by Alberta Health prior to use. Where clear direction is not specified, we ask you to use discretion and make responsible choices," said Incident Commander, Greg Peters.
The ability to keep facilities open will be solely dependant on the community's compliance with the provincial guidelines. Some of the guidelines include:
· Clean and disinfect toys and sports equipment before and after use.
· Caution should be taken around playground equipment. Unorganized, non-contact sport only. Scrimmage and league sports are still restricted.
· Activities in public spaces should not include the sharing of common equipment unless the individuals are from the same household. Practice good hygiene: wash and sanitize hands often.
· Choose activities that do not include contact with other individuals.
"We are aware with the warmer weather arriving that enjoying the outdoors is a great boost for the community, as well as helping with individual mental health," said Mayor Heather Colberg. "There will be signage at our sites to remind users what is and what is not okay. I want to remind everyone that we are still under provincial public health emergency as a result of the global COVID-19 pandemic. Please continue to practice social distancing and be careful, compassionate, and caring."