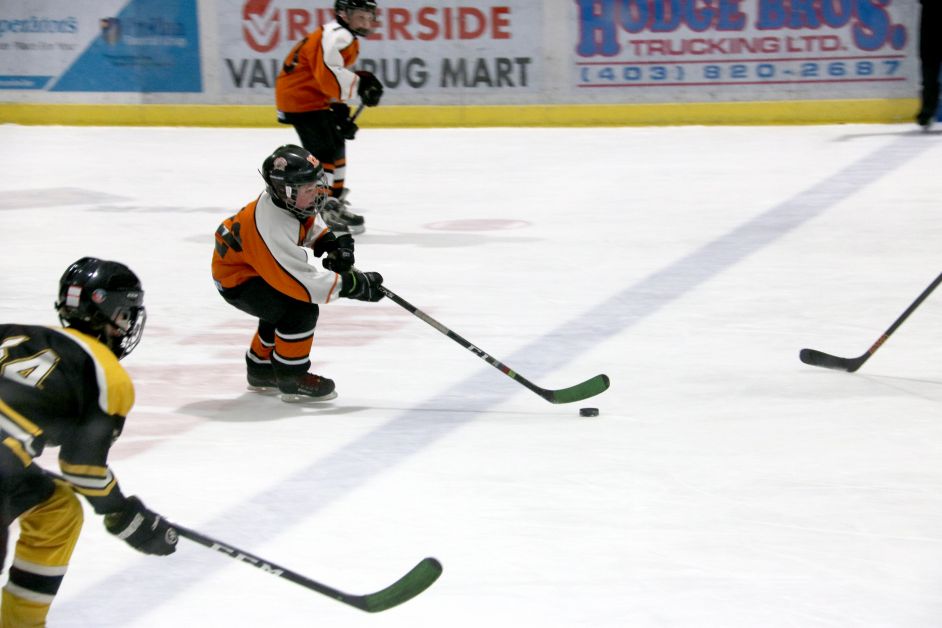 With many COVID-19 pandemic restrictions still in place and short of having a crystal ball, the coming minor hockey season is still sitting in limbo.
Lyle Caweizel, president of Drumheller Minor Hockey, says while they have not received any indications from Hockey Alberta, they are nonetheless putting in the groundwork for a season, should it be called.
While gatherings of no more than 50 with social distancing have been allowed, it is not known what will be in place come the fall, and how it will look on the ice or in the stands.
Hockey Canada has sent an open letter to Canadians. It notes "Hockey Canada and its members are diligently working on a multifaceted return-to-hockey plan that will happen when, and only when, provincial and territorial governments and health authorities deem it safe to do so."
This plan includes everything from health and safety regulations to communications, seasonal structure, customer engagement, and national teams.
As the return-to-hockey plan progresses, it will do so at different speeds, and at different times, across the country, based on direction from health authorities. And the game will look different, that much we do know. We ask for patience as we continue to work towards ensuring hockey plays its role in bringing the sports community back."
The Drumheller Minor Hockey Association has decided to hold its AGM on June 4 at 7 p.m. It will be hosted via a Zoom meeting.
There are some two-year board positions that need to be filled including, vice president, special events, registrar, and CAHL rep. Descriptions of the positions are on the Drumheller Minor Hockey website. Nominations close on June 2 at 6 p.m.
One change if and when hockey gets going this season is in Alberta the U15 level in tiers 4-6 there will be a no body checking. According to a memo, this is to highlight safety, and also give more options for participants to continue to play hockey. It has noted associations that have implemented non-checking options have generally seen an increase in participation numbers.
Caweizel said larger centres have had the option of no checking, this change helps align the leagues in Alberta.
Body checking will still be allowed at the tiers 1-3 levels as well as in the AA and AAA programs.
Another change might be a little tougher to roll off the tongue. Gone are the traditional names for divisions at the minor hockey levels. For example, Initiation will now be U7 and Novice will now be U9. Within the new system, they are still able to narrow down the focus. For instance, Minor Novice could now be called U8, and Major Novice can be called U9.
This change aligns Hockey Canada with current practice within the IIHF and other national and provincial sports organizations.