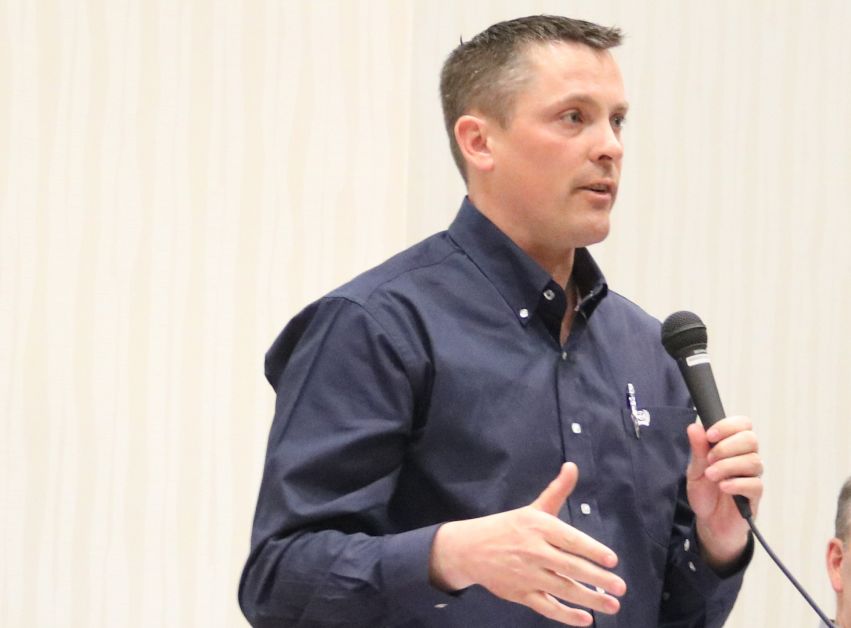 The province has gone back to blue as the United Conservative Party (UCP) will form the next provincial government in Alberta.
There were few surprises in this year's provincial election as polling showed the Jason Kenney-led UCP leading the race. It appears the UCP will pick up 63 of 87 seats in the Legislature to form a majority government. The NDP will for the official opposition with 24 seats projected. Results are not official.
"Today Albertans have chosen hope over fear, and unity over division, they have chosen free enterprise values over the politics of resentment," said Kenney in his acceptance speech.
In Drumheller-Stettler newcomer Nate Horner of the UCP won the seat with more than three-quarters of the vote.
"Starting right back from our nominations, I tried to approach it from the perspective of each area and ask what their issues were first and build that relationship, and have some understanding of what was working and what wasn't," he said.
"We are the only team with a platform and it is a great one for rural small town Alberta, the economy and a lot of the things that are ailing us."
Incumbent Rick Strankman who ran as an independent came in a distant second place with approximately 8.5 per cent of the vote.
"I expected that to some extent, I would like to see it closer. A lot of people didn't understand my position," he said. "I have been viewed as heretic trying to affect new views and directions… it's an uphill battle."
"I am pleased the Kenney team has achieved government status but I am also suspicious of the level of accountability."
"The Notley government caused some deep-rooted fear and people just didn't want to take a chance. You only have one chance to make a mark in that regard."
Mark Nikota of the Alberta Party was able to pick up about 6 per cent of the vote.
"I congratulate Nate and his team they did a really good job and got their message out. Big thanks to my team, we are a small group but very committed and the worked very hard," said Nikota.
"I think we got our message out. I think it shows in the provincial results how polarized everything is right now with no one getting a seat besides the UCP and the NDP. It was obviously going to be tough for anyone to break through, It is one or the other it seems right now," said Nikota.
In Olds-Didsbury-Three Hills incumbent Nathan Cooper of the UCP held on to his seat, garnering about 79 per cent of the vote. Kyle Johnston of the NDP picked up about 12 per cent of the vote and Chase Brown of the Alberta Party is sitting in third place.