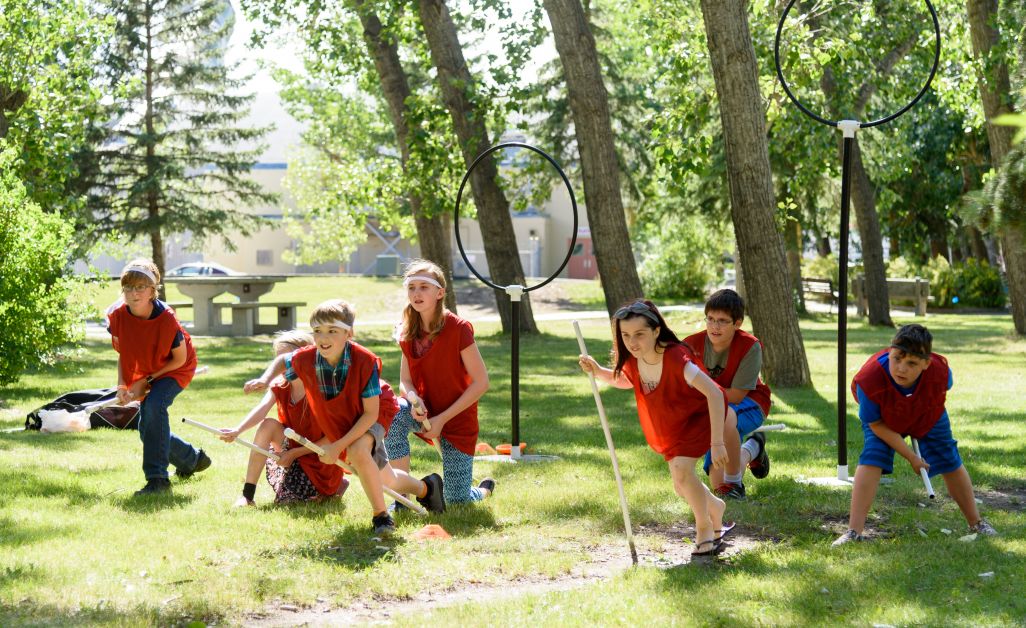 Get your broomsticks ready, muggles – quidditch is coming to the badlands.
Organizers are preparing to start the Badlands Quidditch Club and bring quidditch to the area, a sport dreamt up by author J.K. Rowling for her mega-popular Harry Potter book and movie series.
"The Harry Potter factor is a very big thing for us, but we're also finding people come out to try the game, that they enjoy the game – they haven't even read the books. They try it and stick around," says Ricky Boyce of Hanna, lead organizer and head coach of the club.
While players lack the magic to be able to fly around like it is done in the Harry Potter universe, the sport has been played by ordinary muggles like the fantasy sport. To score points, chasers or keepers must get the quaffle (ball) into one of three opposing hoops which scores the team 10 points. The opposing chasers and keepers are able to tackle opposing players as well as using dodgeballs to temporarily eliminate players. While this game goes on, the seekers, maybe the most favoured position because this is what Harry did in the series, chase the 'golden snitch.' While in the movie, this was a magic ball with wings, the golden snitch role is performed by a player in a yellow uniform and a ball hanging off their waist. If either team's seekers can grab this ball, the game ends and their team is awarded an additional 40 points. Whichever team has the most points wins.
"It's so much fun – I'm highly addicted to it, and there's no cure," Boyce says. "I'm hoping there are a lot of people who will benefit from this. We've found those people who didn't know they could be such good players, but they were interested in the Harry Potter aspect of it, later on found themselves thinking that 'maybe I'm good at other sports, too.'"
"I think it's another great opportunity to get active," says Drumheller Family and Community Support Services' April Harrison, who helped organize a Harry Potter 20th anniversary celebration and quidditch match last year. "I think so many young people had a good time last year."
The club hopes to start by creating youth and adult teams to compete with other existing clubs in Alberta. There are regularly tournaments around central Alberta, and later on Boyce says they hope to host their own tournament in Hanna.
He says quidditch is also gender inclusive, with males and females playing together in co-ed teams.
"Everybody gets along and everyone has a spot in quidditch. It's one of the first sports I've been a part of that's equal for everyone."
Boyce says the sport started in 2005 and has taken off since then, with quidditch clubs popping up in cities and towns around the world. He says Team Canada recently competed in the world championships in Italy and the team included three Alberta players. He says small towns have undiscovered talent they hope to tap into.
The club will be joining the national Quidditch Canada organization as well as the Central Alberta Quidditch association, with plans to compete against other Albertan teams and maybe even nationally depending on their success.
The Badlands Quidditch Club will be holding a registration night in Hanna at the Community Centre on Tuesday, August 28 from 6 to 8 p.m. Those who can't make it that night can email the club at badlandsquidditchclub@gmail.com.
Their first practice will be on September 11 at the outdoor fields of J.C. Charyk School in Hanna. Organizers play throughout the winter and spring, with the Town of Hanna donating rec centre space for the club to play in once the snow falls.