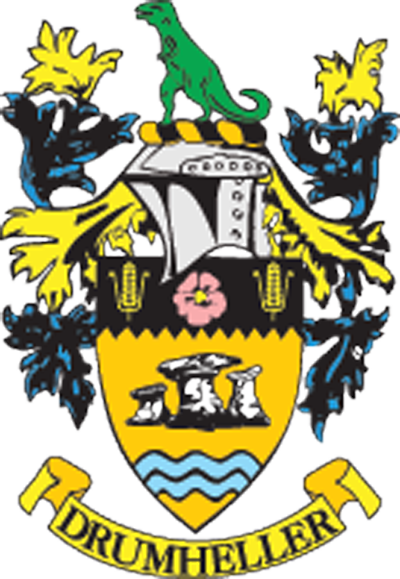 Council Overview
Information from Drumheller Town Council
Committee of the Whole Meeting
Monday, March 13, 2023
Drumheller Mayor Heather Colberg opened the meeting and made some opening announcements.
***
Julia Fielding of Travel Drumheller and Joe Naaman of twenty-31 presented a destination development plan which lays out a detailed long-term approach to support development of the community as a tourism destination.
It was noted Drumheller has three standout opportunities for the community, some of which it is already capitalizing on-dinosaurs, arts and culture, and the unique landscape.
Some challenges and opportunities were identified during the project, which were broken down into short term and longer term. It was noted there were some longer term or systemic challenges, including negative resident sentiment towards tourism and under utilized year-round tourism assets and accommodations; there were also some short term and medium to longer term opportunities, including tourism leadership and advocacy, and identifying and supporting visitor and community amenities.
The plan identifies some "quick wins," but also identifies a number of investment opportunities for potential longer-term investments such as Horseshoe Canyon tourism infrastructure, Downtown Area Revitalization Plan (DARP), and the Rails to Trails project.
***
Drumheller and District Chamber of Commerce (DDCC) Executive director Heather Bitz and President Deana Hannem provided an update.
There were 245 members at the end of 2022, which includes 25 new Chamber members. This is up slightly from 243 members in 2021.
It was noted the Chamber has partnered with the Town of Drumheller and Community Futures to offer the Building Enhancement Grant program once again. This program has been offered since 2021 and in 2022 a total of 12 business projects were supported with $37,000 in funds distributed. For the 2023 program there is a total of $40,000 in partner funding; there were a total of 31 applications received and the program will support 13 projects.
The World's Largest Dinosaur had a busy year in 2022 with a total of 141,199 people making the climb to the viewpoint. The five-year average saw an average of 108,068 people per year attend, and it was noted future maintenance is planned to be funded through the legacy fund and Capital Repair fund.
DDCC also began offering Drumheller Valley branded merchandise along with Worlds Largest Dinosaur branded items from Roots Canada.
***
Drumheller Valley Family and Community Support Services (FCSS) provided an update on the various aspects of the Community Development and Social Planning (CDSP) department.
CDSP manager April Harrison provided an overview of the role of FCSS and its current local programs, which have been selected based on local needs. She explained the department is currently in the process of developing a Community and Social Needs Assessment, which has included undertaking a community survey and engagements. It is anticipated a final report will be presented to council in May.
Community Development coordinator Heather Carlson provided an update on the various community developments undertaken in 2022.
Ending Working Poverty project coordinator Scott Gamble presented an update on the project. The goal of the program is to get to a five per cent poverty reduction. He explained this is a collective impact which will involve the community and not one single organization or entity. This has included looking at some niche initiatives such as identifying the living wage and combating food insecurity in the community through a $50,000 grant from Food Banks Canada which will help support a grocery gift card program.
Seniors Program coordinator Karen Schneck provided an update on the program. Since taking over the position in April 2022 the program has offered scheduled and walk-in one-on-one appointments, and offered various programs such as a computer tech program to help those 55+ better understand technology. There have been some challenges with the Volunteer Tax Program as fewer volunteers have been participating in the program.
Ms. Harrison presented an update on the Youth Program. A total of 297 youth participated in the 15 programs offered, which included the Land Before Tech Time which encouraged youth to disengage from technology, and the Winter Dance which was the first community youth dance.
***
Council adjourned to a closed session.
Complete minutes from council meetings can be found on www.drumheller.ca once they have been adopted.