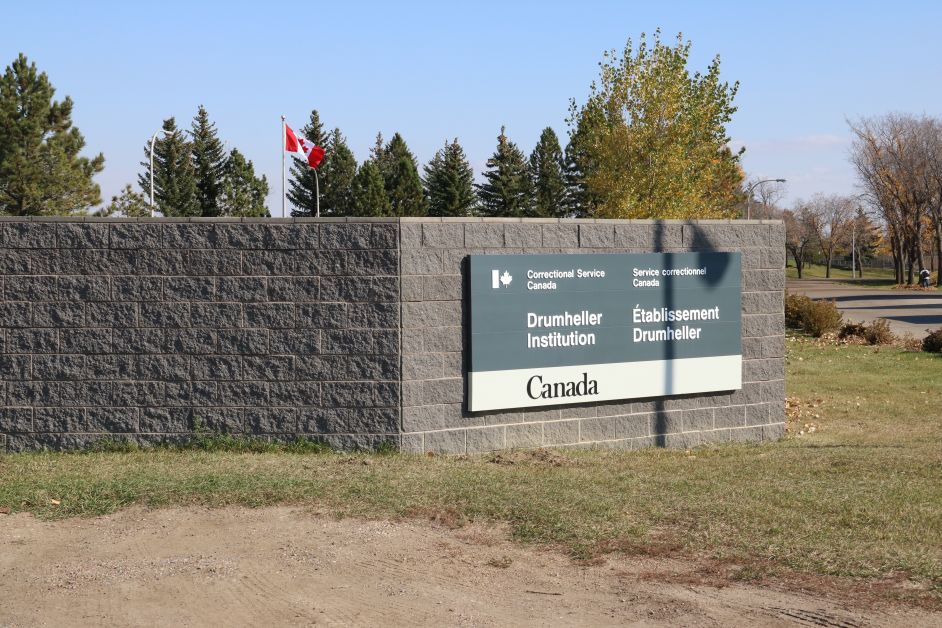 A supervised consumption site for illicit drugs is being considered for the Drumheller Institution by Correctional Service Canada, the correctional officer union president says.
The prisoner service is exploring an overdose prevention program where inmates would inject smuggle needle drugs under the supervision of medical professionals, expanding their drug harm-reduction measures.
"The Correctional Service of Canada (CSC) is still in the early stages of exploring overdose prevention sites, as another harm reduction measure available to inmates to manage their health needs," a spokesperson said in a statement.
While the CSC did not confirm if Drumheller was a proposed site, Jason Godin, president of the national correctional officers union, confirmed so and says they have lobbied for years to "get needles out of cells."
"We've been advocating that needle exchange is not a correctional officer issue, it should be a health care issue. We have enough operational and security issues we don't need to be responsible for something that is quite frankly a healthcare issue," he said, adding the union "continues to advocate for 24-hour-a-day health care in our institutions."
Drumheller is the only proposed site for the pilot safe consumption program. Godin says Drumheller has the highest rates of drug overdoses in the country. There were 39 incidents of overdoses or suspected overdoses at the Drumheller Institution from April 2015 to March 31, according to numbers provided to the Mail by Corrections Service Canada in November. The type of drug involved in each overdose was not provided.
"Creating a drug-free environment to help offenders work towards rehabilitation and a successful return to the community is of the utmost importance for CSC and one that means greater public safety for all," the service said in the statement.
The Drumheller Institution and correctional services continue to grapple with their inmates' drug use. This month an institution civilian staff member was caught bringing methamphetamine and quantities of the cannabis product 'shatter' into the prison. Last year an inmate was caught bringing nearly 40 grams of carfentanil into the institution.
The needle exchange programs launched at other Canadian prisons is aimed at reducing the risk of inmate exposure to HIV and hepatitis C by providing them with sterile syringes. Inmates undergo a threat and risk assessment, and if approved, the inmate would be allowed to keep an injection kit in their cell.
While the union is supportive of safe drug consumption sites, Godin says the union is "fundamentally against" the existing needle exchange programs at five institutions elsewhere in the country, and he admits it is unclear what a safe consumption site will look like.
"There's supposed to be intolerance of drugs and correctional officers are frustrated by being put in this situation. They want us to keep drugs out and at the same time we're going to hand out needles and we're going to condone drug use. We're caught in a conflict of interest, but it's better to get needles out of the cells," Godin said, adding statistics suggest 79 per cent of inmate overdoses occur inside cells.
Godin says the safe consumption pilot program has been discussed and the service had issued an internal release, but there are still operational and infrastructure issues to be addressed.