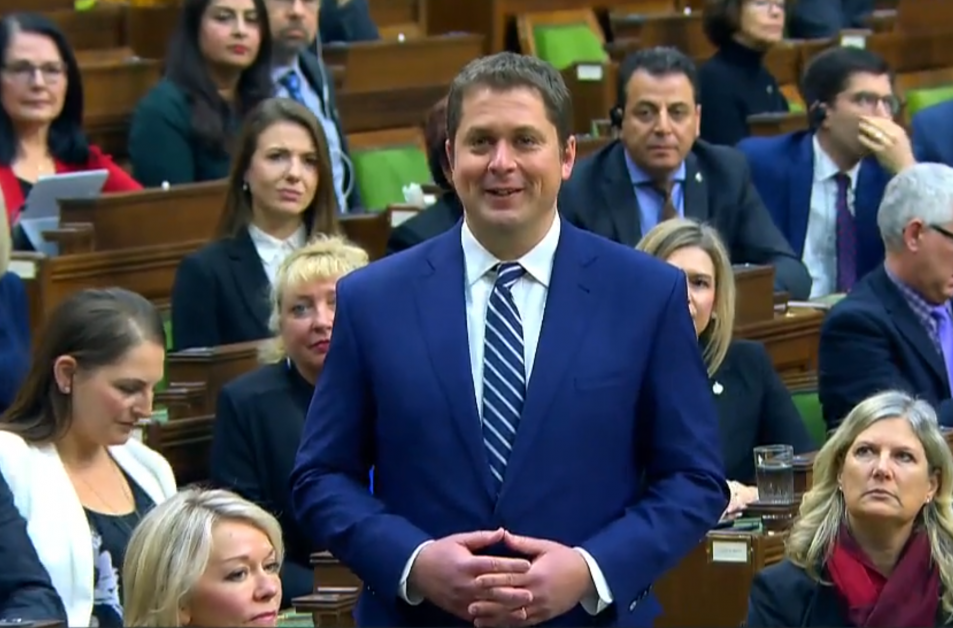 Leader of the Conservative Party of Canada Andrew Scheer announced this morning he is stepping down as leader.
He made his announcement in session after meeting with his caucus.
"I just informed my colleagues in the conservative caucus that I will be resigning as the leader of the Conservative Party of Canada. I will be asking the Conservative Party National Council to immediately begin the process of organizing a leadership election," said Scheer.
He said he intends to stay on as leader of the Official Opposition until a new party leader is selected.
"Serving as leader of this party that I love so much has been the opportunity and the challenge of a lifetime. This was not a decision I came to lightly," he said.
Sheer has been serving as an MP since 2004. In 2011 he became Speaker of the House of Commons. In 2017 he won the leadership of the party. In the 2019 election, the Conservatives gained 26 seats, up from 95, and won the popular vote, but the Liberals still formed a minority government.
Questions of whether he would continue as leader had dogged him since the election. Going forward he stressed unity.
"As our party begins to embark on this exciting opportunity, to select a new leader, my only ask to my fellow conservatives is this, 'let's stay united.'"