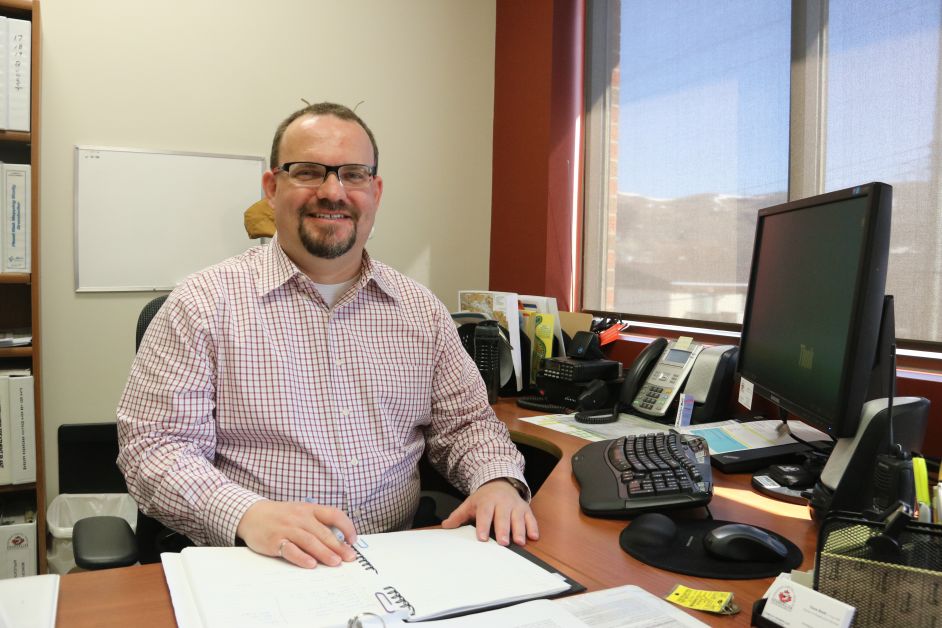 The Town of Drumheller has hired a new Director of Infrastructure Services.
Born and raised in Calgary, David Brett, P. Eng, PMP, was most recently employed with ATCO Power. He was introduced at the Monday, March 18 Council Meeting. He is familiar with Drumheller.
'It is a nice town, I did my internship at the Sheerness Power Plant, so I spent a year and a half around this area and driving through Drumheller," he said. "I have done small town living before when I was working at Sheerness and other places where I have worked.
He does have municipal experience and worked for the City of Calgary in the Waste Water Group for seven years. His work experience has also taken him to Mexico, Saudi Arabia, and the United Kingdom.
While he is just getting acquainted with his new role, he foresees that much work will be done on flood mitigation.
"The flood mitigation stuff is going to be a prime concern for me to make sure the funding we received gets spent in an appropriate manner, in an appropriate way, so the town doesn't have to worry about flooding too much anymore," he said.
The position has been vacant since Armia Mikhaiel's departure last summer.