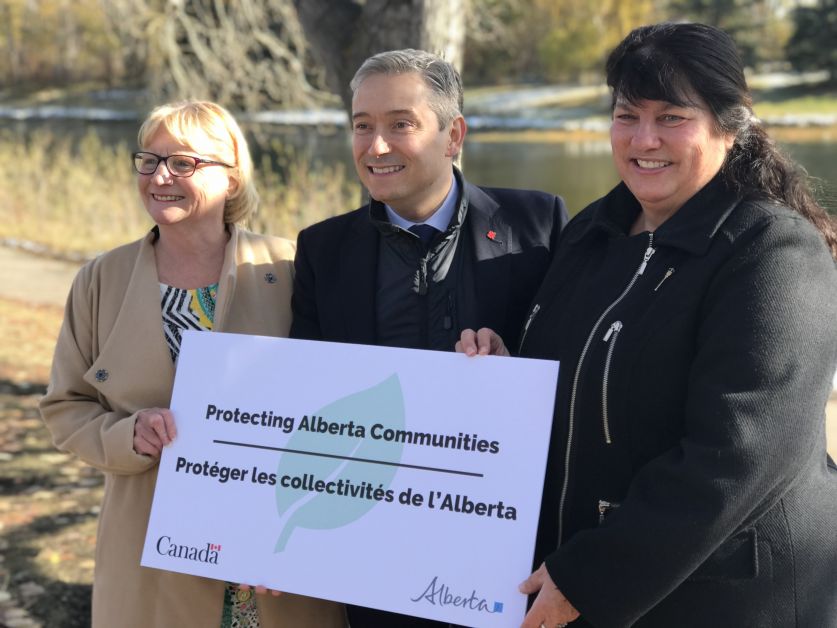 The federal and provincial governments announced Thursday major funding for improvements to the Dickson Dam to reduce flood risks.
The announcement of $30 million funding towards three Albertan infrastructure projects were made at a press conference in Red Deer on October 11. It was not made public how much funding was going towards upgrading the dam to allow it to disperse a greater quantity of water to reduce the risk of floods for communities downstream on the Red Deer River, including Drumheller.
The funding comes in response to the 2013 floods which affected many communities in Alberta and described as the worst in Alberta's history.
"The Government of Canada recognizes the importance of investing in disaster mitigation projects that reduce the frequency and severity of impacts, and protect our communities and public infrastructure from extreme natural events," said federal Minister of Infrastructure and Communities Francois-Philippe Champagne at the event.
As well as improvements to the Dickson Dam, upgrades to the Jensen Dam in Cardston as well as the flood mitigation projects along Exshaw Creek are hoped to help reduce debris flooding like what occured in 2013.
The federal government is providing up to $13,365,450 for these projects while the province is contributing up to $16,566,560.