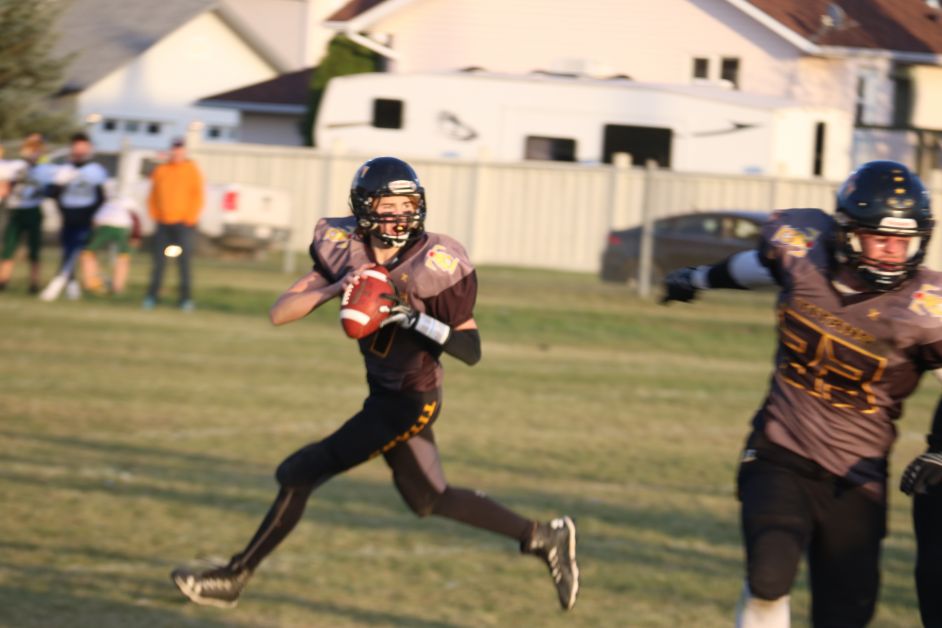 The Titans are itching to get back on the field and this summer each Drumheller community Football teams has activities lined up in its 25th season.
With the introduction of Stage 2 of the province's relaunch, some activities have been permitted. While there are still many restrictions in place, the Titans can start with training activities.
This week the Bantam Titans are back on the field with its Summer Skills Camp. The camp is from July 2-15 and the team held its registration on Friday, June 26. Coach Thomas Laffin says there is good interest in the camp, and with restrictions, they are able to take up to 47 players.
At the camp, the coaches will be able to provide instruction and allow the team to work on skills. This will serve individual players well as they head into the season.
"We have about 13 that moved up to senior, and the rest of them are gung ho to come back so we are in a good position going into the fall," said Laffin.
The Peewee Terrapins have a new coach for the coming season and are also looking forward to the season. Brad Iverson brings with him 20 years of experience with the Calgary Bantam and High school Football Associations and is looking forward to motivating youth in the community.
Registration for the Peewee Terrapins is this Saturday, July 4 at the DVSS Field.
To celebrate the 25th season of Drumheller Community Football, the organization has decided to remove all but mandatory fees to play.
"We decided as a board to make football free this fall," said head coach Ken Fournier, noting however, because of legal reasons the players have to pay for insurance.
This means the registration fees for players are just $40 this season. This includes equipment and travel.
"We are encouraging kids to come out and give it a shot," said Fournier.
Coach Fournier says they are planning a skills camp this summer.
"We can run a skills camp, and just sort out receivers, quarterbacks and linemen and work on specific skills," said Fournier. Because the senior team plays in the ASAA, they are not able to do more than this.
"In the meantime, we will have the skills camp, and its dates are to be determined."
Titans are hosting a battery recycling drive on July 6-10 as a fundraiser. They are accepting automotive, marine, RV, agricultural, and industrial batteries, and supporters can drop the batteries at the Titan's Club House.
During this, They will be hosting a blitz pick up for Drumheller and the surrounding areas on the evening of July 9. To arrange a pick-up email coach0440@live.com.