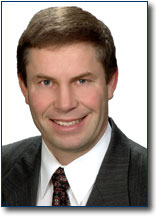 About 50 people from across the Drumheller-Stettler constituency braved the minus 30 degree weather in Stettler on Saturday to elect a board of directors for the Wildrose Alliance Consistency Association.
    This was its first annual meeting.
    Rick Strankman of Altario was elected president, while Chip Aiello of Drumheller became vice president. Norman Storch of Hanna assumes the role of secretary-treasurer.
    There were five directors elected. They are Bob Gainer, Hanna; Gary Wilyman, Stettler; Damien Kurek, Consort; Don Peters, Stettler and Guy Neitz, Erskine.
    Strankman called on residents of the constituency to pull together in doing their part to help bring together a new and responsible government for Alberta.
    MLA Paul Hinman addressed the meeting. He urged that every effort be made to increase the number of constituency members and to be prepared for an election. He also said there is a need for government to change, recognizing where tax dollars are coming from and re-invest at least some of those dollars back into rural Alberta.
    He also pointed out his view of the "Super Health Board" is not the answer. Instead he feels there is a need for local input into the operation of hospitals and that includes the return of local administrators.
    He added he believes there is a need for a system to recall MLA's if constituents feel their elected member is not representing their views.