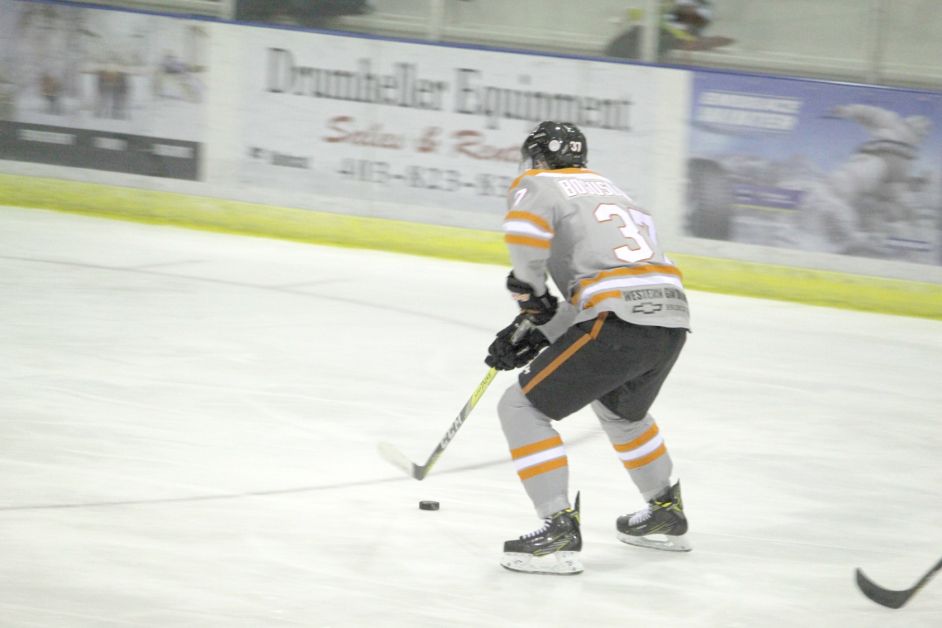 The Drumheller Dragons continue to bolster their roster.
In early October, the Drumheller Dragons and the Brooks Bandits completed a deal for future considerations from a trade last season. The Dragons picked up Markus Boguslavsky ('99) from the Bandits.
Boguslavsky is a 6'0" 185lb forward from Calgary, who played last season with the Midget AAA Calgary Flames where he recorded 21 goals and 20 assists in 33 games.
"Markus is what we were looking for as he is young and fits into what we are trying to do this season," said Dragons Coach and GM, Brian Curran. "He has a great opportunity to grow and become the player we feel he can be. We welcome Markus and his family to our organization and look forward to helping him achieve his goals."
Boguslavsky has already played six games with the Dragons in October, in which the 17-year-old has posted two goals and two assists.
The Dragons have also picked up Yauheni "Gino" Astrouski, who was reassigned by the Prince Albert Raiders of the WHL.
Astrouski is a 6'1" power forward who, last season, played for the SSAC Athletics out of Edmonton, tallying 11 goals and 18 assists in 34 games. Originally from Belarus, Astrouski and his family moved to Edmonton so he could play hockey as a 15-year-old in Canada.
"There's no question he can play the game," said Curran. "He's a strong skater with excellent hockey sense. From what I have seen so far there is a lot of talent to work with. We look forward to working with Yauheni over the next several months."