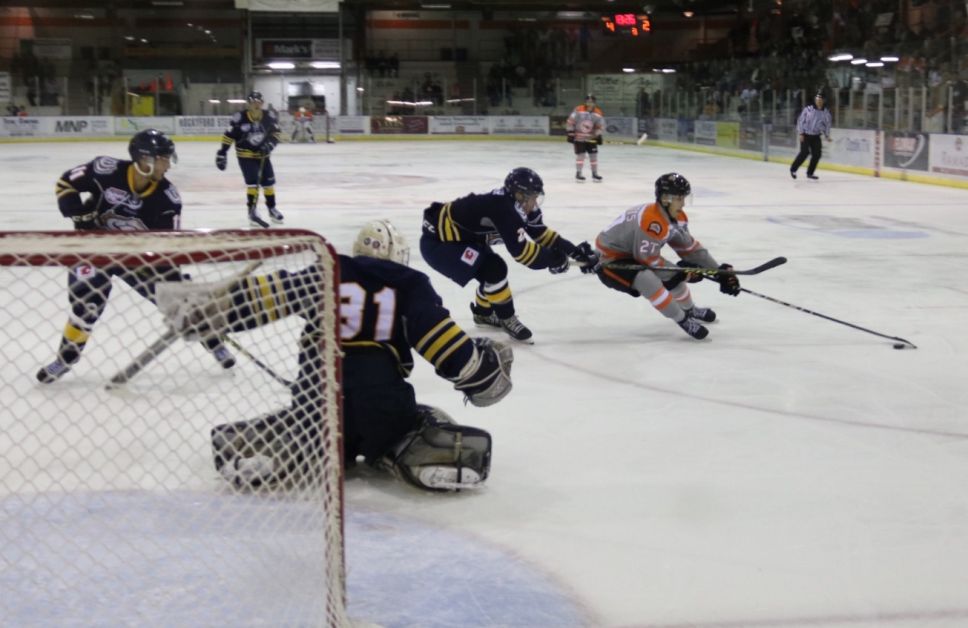 The Dragons earned their first win of the season, and they did it on home ice.
The Dragons celebrated their home opener on Friday, September 23, taking on the Calgary Mustangs.
After outshooting the Mustangs 14-3 in a scoreless first period, Bradley Stonnell found the net 3:42 into the second. Just 14 seconds later Blake Kleiner put the Dragon up by 2. The Mustangs answered back, but Leif Mattson put the Dragons up 3-1. A minute later Jordan Taupert also found the net. The Mustangs scored one more to end the period, but it was too little too late as the Drumheller won 4-2.
The Dragons are back on home ice Saturday night to play the Whitecourt Wolverines.