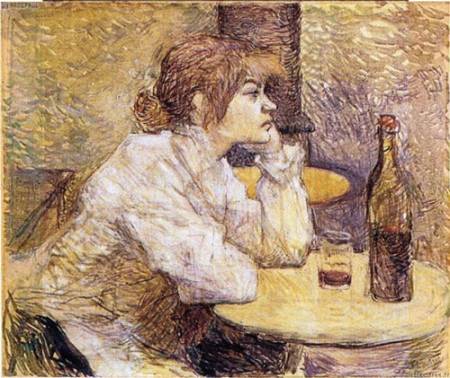 Addictions can still be a taboo subject, maybe more so when they affect women.
    "Like Bees to Honey" is a thought provoking play about drug and alcohol addiction among women, and the Kaleidoscope Theatre production of this play will take the audience on a journey people will want to think and talk about, whether or not they have had dealings with addictions.
    From the very beginning, the audience is introduced to the brutal reality of alcohol abuse as they witness a traumatic scene when a young drunk girl, played by Jenn Eskeland, is thrown out of a car and verbally abused by a dissatisfied "customer."  How did she get there?
    Then, one by one, five women, from very different backgrounds and varied ages, start to recount their lives.  Their tales will have the audience captivated.
    Meet bubbly Kate, played by  Cassandra Knight, who comes from a hard drinking partying Irish family and is studying to be a nurse, to become someone her father would be proud of. 
    And Jesse, played by Carol Todor, who encounters a party lifestyle as a student which carries on in her marriage. Sara, played by Geraldine Holden, who, every day as a child is confronted by the smell of alcohol on her mother's breath. 
    There is Rita, played by Jess Davison, who is sent to New York from Costa Rica at 17 for a better chance in life and is introduced to alcohol by the woman, played by Deanne Zariski, whose child she is paid to look after. And finally Kiesha, played by Courtney Morse, who is having a great time with her boyfriend, always high.
    The only male actor, Kelly Bertsch, plays a variety of supporting roles which help place some of the scenes.
    At first, their tales seem innocent enough, but as they make excuses for their addictions, their stories seem to mix into one.  The audience witnesses the downward spiral their lives start to take and an uneasy feeling sets in as the brutal reality of addictions is laid bare again.
    Each actor makes their character so real that the audience will feel a great sensitivity towards the women, but also a sense of helplessness, as they are silent witnesses to these women's despair.
    When reality comes crashing in for each of the characters, the audience will feel a sense of relief as the women attempt to pull themselves out of the wreckage their lives have become.
    Spectators may be left wondering whether Rita, despite her very powerful wake up call, can accept reality without alcohol.
    Information regarding alcohol and drugs addiction recovery will be available from a stand after the show.   
    This production is playing at the Navy League Building, with the last show on Saturday, March 20.