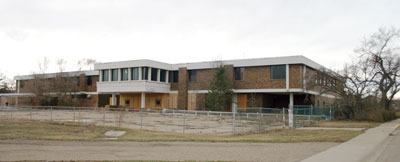 Community Futures Big Country announced in a press release that they have been awarded a grant by the Rural Community Adaptation Fund.
    This first portion of a total grant application of just under $400,000, together with the matching fund from partners, is giving the project a budget of $200,000. 
    This will allow for a business plan to be prepared for the implementation and operation of a health training post secondary institution.
    This initiative is still looking at using the old hospital building as  a possible location for the institution, although Webber highlighted, "At this point, because we are in the planning stage, we are not ruling any opportunities out."
    Jordan Webber, now project manager of this initiative, told The Mail that the Town of Drumheller and Community Futures Big Country are formal funding partners in this initiative and other municipalities will be approached now the grant has been approved.
    "This has been made possible because of the support we have experienced from the community and local businesses up to this point and we are very grateful and excited by what this means for the future," said Webber.
    This grant will also enable consultants to be engaged, whom Webber confirmed will be coming on board April 1.
    The project leadership team was also announced. 
    With Webber as project manager, Jon Ohlhauser, who had up to now been volunteering his time and expertize for this project, has also been appointed as project leader.
    Community Futures will be hosting a public forum on April 8 at 7:00 pm at the Newcastle Community Hall, where they will be outlining the next steps of the project.
    The business planning phase is anticipated to be fully completed in six months.