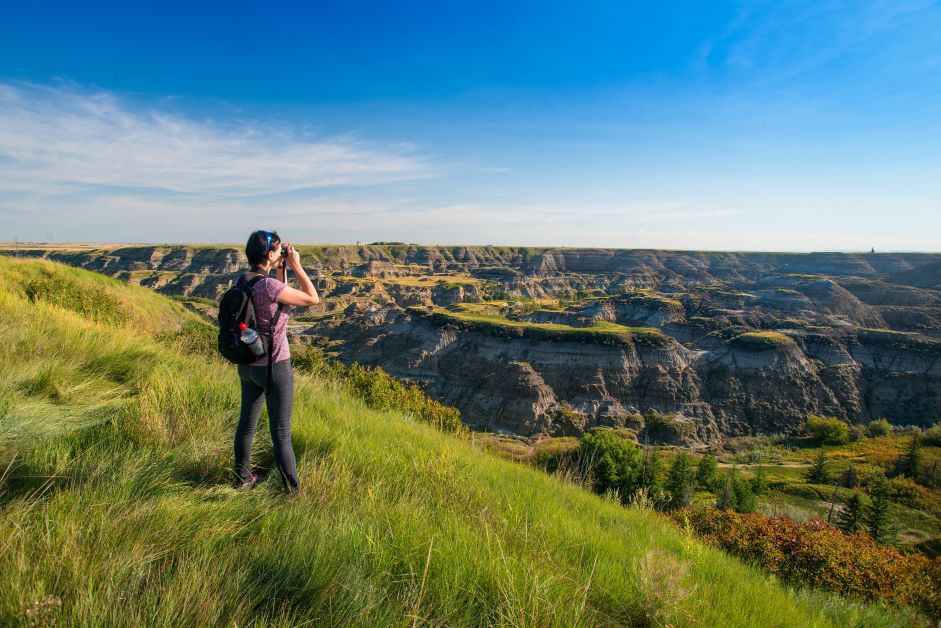 Located approximately 15 minutes west of Drumheller, Horseshoe Canyon makes new headlines with Nature Conservancy of Canada (NCC) Nature Destinations.
NCC has launched Nature Destinations, a program that showcases Alberta and the rest of Canada's natural areas by encouraging people of all ages to explore them.
The breathtaking scenery of the Horseshoe canyon was a top choice when deciding which areas would make the cut.
"For me personally, it is very unique," said Alia Snively, natural area manager for central Alberta. "It kind of sneaks up on you. You're just driving across the prairie and then all the sudden you get to the canyon edge and you can just see all the different layers."
So far only two conservation sites in Alberta have made the list of 20 places to see across the country. This includes the Hopkins property about an hour from Edmonton, and the Nodwell property, also known as Horseshoe Canyon.
By 2020, NCC hopes to have 50 new destinations across the country, with 10 new sites being celebrated each year. These are spaces for people to hike, explore and watch wildlife.
The non-for-profit organization hopes that people will enjoy the health benefits of being active in nature as well as learn to appreciate and respect mother nature in all its entirety.
"I believe that time spent outside in nature is critically important to fostering and inspiring an appreciation for conservation," says Erica Thompson, NCC's senior national director of conservation engagement.
"That's why the Nature Conservancy of Canada team has been thinking carefully about how we can play a role in building bonds between people and nature while we continue conserving Canada's areas of highest biodiversity."
The Nature Destinations website, naturedestinations.ca, provides detailed information on the features of each location, including interactive maps and easy-to-follow directions.
(Photo Submission by Robert Berdan)