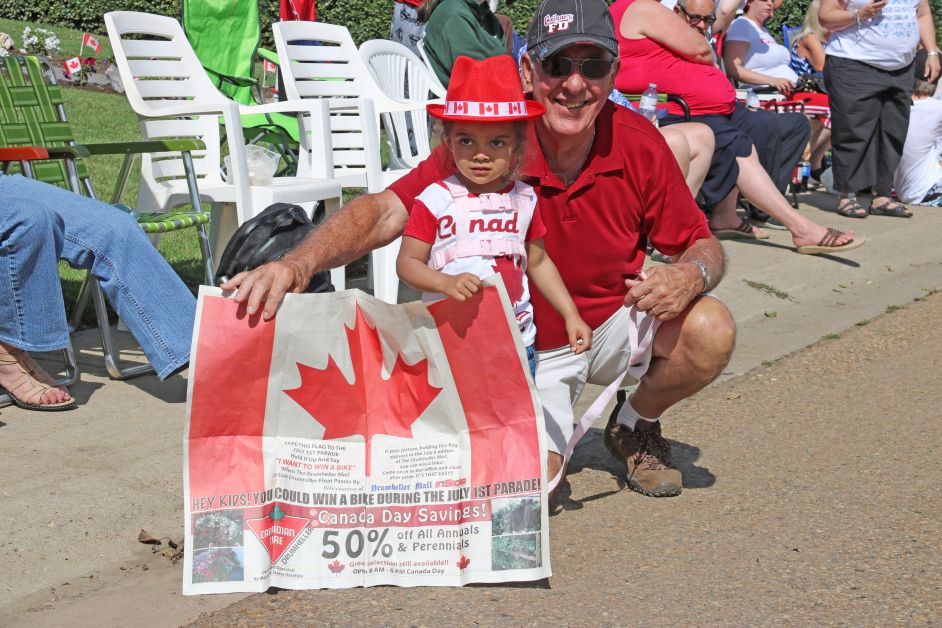 This Saturday is parade day, one of Drumheller's long-standing Canada Day traditions. However, to enjoy it to the fullest, there are a few things to remember.
This year the theme to the Drumheller and District Chamber of Commerce's Parade is Canadiana to Mark Canada's 150th birthday. An important detail to note is making sure know the route. It will muster and take off from the neighborhood of Riverside, but will conclude along Railway Avenue. This will hopefully alleviate congestion near the Drumheller Memorial Arena following the parade.
Because of the length of the parade, there are myriad of places to take in all the action. The parade begins winding through the valley at 10 a.m. so it is a good idea to stake your claim early. Please be respectful of property owners.
A great way to start the day is with a hearty breakfast, and the Kinsmen Club of Drumheller is hosting its annual free pancake breakfast at Riverside Value Drug Mart.
Before heading o to the parade route a few good things to remember is to bring lots of water and make sure you lock up before leaving home.
For the little ones, make sure they have a bathroom break before leaving home and make sure they have hats and sunscreen. Rain is rare at Drumheller's Canada Day Parade, but be prepared nonetheless.
The Canada Day parade is all about fun, so make sure you clap, cheer and have a ball. Also, be aware the parade has animals and vehicles, so keep an eye on younger revelers.
Once the parade is complete, the day has only just begun. Before heading out for the day, however please be courteous and clean up your area.
Enjoy your Canada Day and have fun!