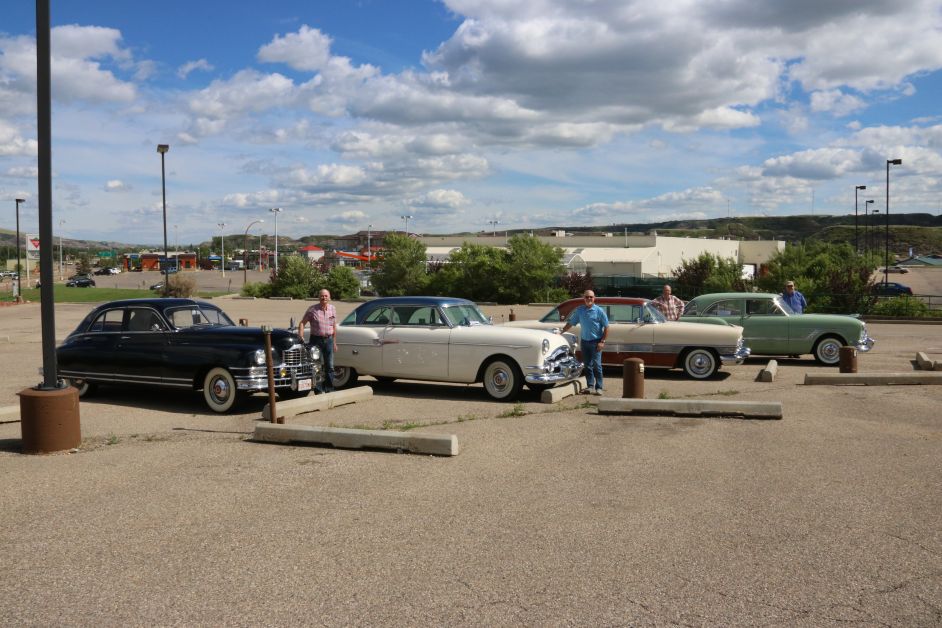 A few classic car enthusiasts were cruising the valley in style June 22 weekend as the Alberta Packard Club enjoyed the valley's roads.
Members of the club began showing with their vintage ridesand they had a full weekend planned of sightseeing, camaraderie, and the open road.
Member of the Club Brian DeBoeck, says local Packard owner Dan McDermid was instrumental in bringing the cruise to the valley.
"We're here until Sunday, so we will visit some of the attractions. The Atlas Coal Mine, the Wayne Hotel and the Tyrrell Museum," said DeBoeck.
The 28 strong club is on the road every season and tries to mix up their destination. They have been through the valley on a number of occasions before. That weekend they had at least a half a dozen cars on the road.
"1949 is the oldest one we have here, and, up to 1955," said DeBoeck.
For DeBoeck, his attraction to the car is simple.
"The Packard was the second car I ever bought and I thought it was a good car, so I bought another one, and another after that," he said. "They are a very well built car."
Packards are all about luxury. Their first rolled out the door in 1899. And while in 1950, they outsold Cadillac, the company purchased Studebaker in 1953, and the last true Packard was it's 1956, concept the Packard Predictor was built.
While some cars still carried the Packard Marque, over the next couple of years the Studebaker-Packard Company pulled the nameplate in 1959.
The car still holds a place in the member's heart and turns heads when they cruise down the road.