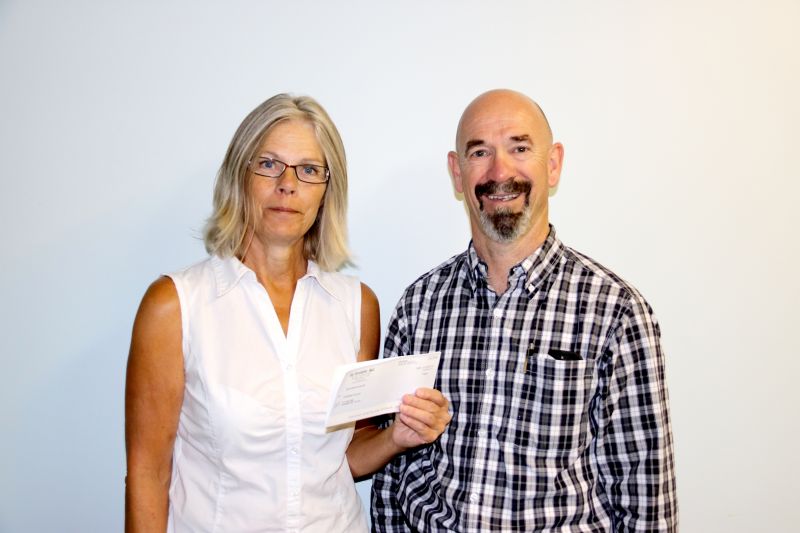 The inSide Drumheller's Great Drumheller Dinosaur Challenge has now closed, and out of nearly one hundred contestants, we are pleased to announce Marcel Lamarche of Delia as the winner of a $100 gift certificate.
Lamarche correctly matched the location of six dinosaur sculptures around Drumheller to their logos. Lamarche claimed his prize at the inSide Drumheller office on Wednesday, September 7. He choose a gift certificate to Drumheller Co-op.
Visitors from as far away as the Yukon entered the contest, as well as many visitors from closer communities and even local residents. Karen Baxter of Whitehorse, the furthest traveller, said Drumheller was "a welcoming place for visitors – my daughter loved biking around and finding all the dinosaurs."
Yvonne Whittaker of Edmonton wrote, "I love the hoodoos and everybody is very friendly!"
Ken Everett said he "loved the Passion Play. Friendly people. Too hot."
A couple of young entrants were fans of the yarnbombed dinosaurs around the valley earlier this summer.
We would like to thank everyone who participated in the annual contest.