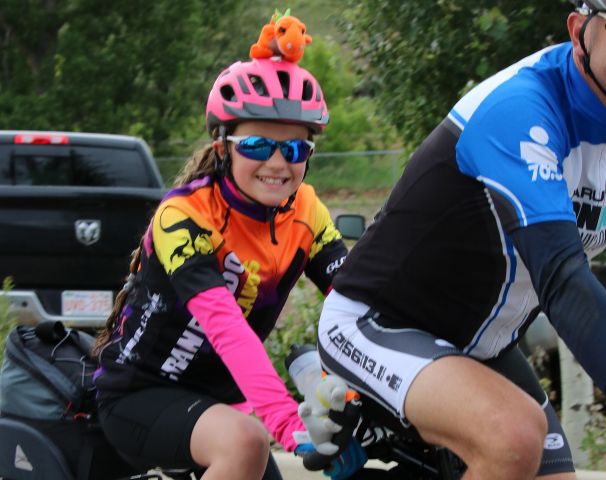 While other biking events are seeing a decline in numbers this season, the Grand Fondo Badlands is bucking the trend, continuing to see growth.
On Saturday morning, June 25, a record number of cyclists took off from the Badlands Community Facility to take on a number of routes throughout the valley. These ranged from the Piccolo route of 50 kilometres to the full Gran Fondo of 160 kilometres. Organizer Rick Skeith says riders enjoy the valley.
"Last year we had 680, and this year we are at 845," said Skeith. "Most of the rides I am aware of, their numbers are down this year, or flat. This is a unique location, there is lots to do, and it is something that people don't do everyday."
Because of the Gran Fondo Badlands, residents and visitors are finding the valley as a place to ride, not just on the day of the event, but all season long.
"You notice more riders out here, partly because of this event," said Skeith.
The event is also supportive of the community. Badlands Search and Rescue were on site Saturday morning to support the riders and the youth participants of the Badlands to Banff Cycle expedition are volunteering to support the event.
For Skeith, he sees room for growth. Another unique feature of the race is that many families come to take in what the valley has to offer.
"I think we could go to 1,000," he said.
`"Next year we have plans to provide other activities for the families like river rafting or a trip to the museum at the same time," he said.