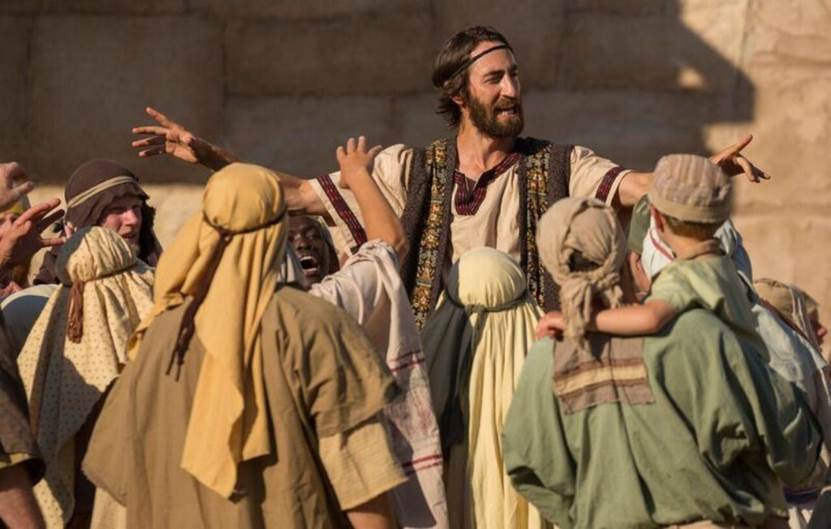 A strong final weekend for the Canadian Badlands Passion play helped to boost ticket sales, however over all, the heat in the previous weeks saw attendance wilt in the sun.
The Passion Play wrapped up its third and final weekend on Sunday in front of an appreciative audience. While they had a slow start, they finished strong.
"We were pretty deep in the weeds going into that final weekend," said Executive Director Vance Neudorf. "We topped over 5,000 entrances in the final week, so that is really nice."

"Overall attendance was down 5 per cent (compared to last season)."

Going into the final weekend of the Canadian Badlands Passion play, the show is receiving rave reviews but weather warnings are cutting into the attendance.

The sun shined for the first two weeks for this year's Passion Play, but maybe a bit too bright. Neudorf says one of the deciding factors was not the weather, but rather the weather warnings.
Over the last couple of weeks, the valley has enjoyed beautiful, hot, sunny weather. However, these translated into heat warnings.

"This policy to put out heat wave warnings, what it does is paints a big red square over our area on the Environment Canada website," said Neudorf, adding this may have scared off potential audience members.

Just as soon as the heat warning came down, the air quality warning sprang up due to the BC forest fires.

"We went from the entire map in Southern Alberta turning red; our seniors look at that, and they are probably going to stay home, and then it was all grey saying stay indoors.

He says the Passion Play is well equipped for the hot weather. It has shaded areas, misters, and even golf carts with frozen treats and refreshments.

"We take care of people, but unfortunately we can't put all of that on the Weather Channel."

The air quality warnings did dissipate before last weekend's show, which may have helped the attendance.

The drop in attendance means a drop in revenues for the show. He explains that approximately 50 per cent of the play's revenue comes from admissions. Because of this, they will have to make it up in other areas.

"We are looking at trying to find more monthly donors. We have a list of stuff to do and put back together before next season, the fall is the time to do it, so we need those people behind us through the fall," he said.