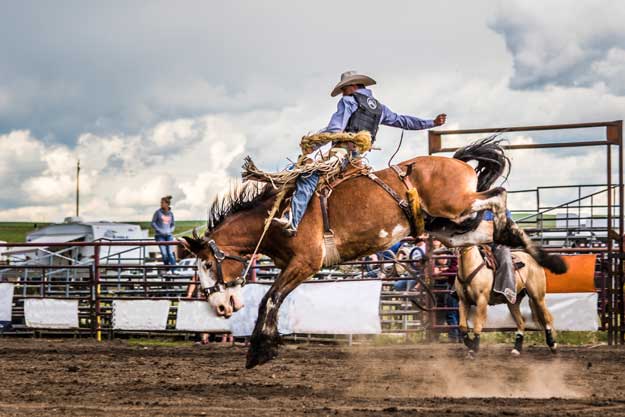 The Lions Club Rockyford Rodeo hits the ground running come July 28, 29, & 30.

The Foothills Cowboys Association (F.C.A.) approved event will continue the classic competitions of steer wrestling, team roping, wild horse races, bull riding, and barrel racing with big local highlights including chuckwagon and chariot racing, mutton busting, and catch and keep.

The main feature of the three-day bender will be the Gringo bulls featuring seven professional bullfighters including Dylan Miller.

"It's like one bull fighter out there against a Mexican fighting bull. It's free style bullfighting basically," said Justin Geeraert, event planner.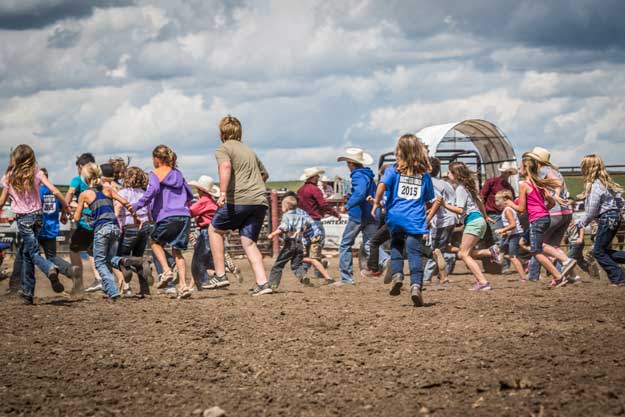 (Photos courtesy of N*A*S*H Photography)
As for local events, Catch and keep is a fun event for little ones where they essentially catch an animal, typically a pig or chick and then get to keep it to take home.

"It's a good way to get a pet chicken – You gotta be there to see that," said Darcy Koester.

Professional rodeo announcer Mike Labelle, best known for his service during the annual Calgary Stampede, will be the commentator for the event.

A parade is scheduled for the Saturday morning beginning at 10 a.m. as well as the traditional Chuckwagon pancake breakfast. The food doesn't stop there as a barbecue beef supper with Alberta prime beef will be at 5 p.m.

Dances will be held both nights. The free family dance will be on Friday with the Cowboy Ball on Saturday. TC & Company Band will be playing at 9:00 p.m.

The rodeo grounds are a great place to camp with weekend and day rates so you will never be too far away from the action!