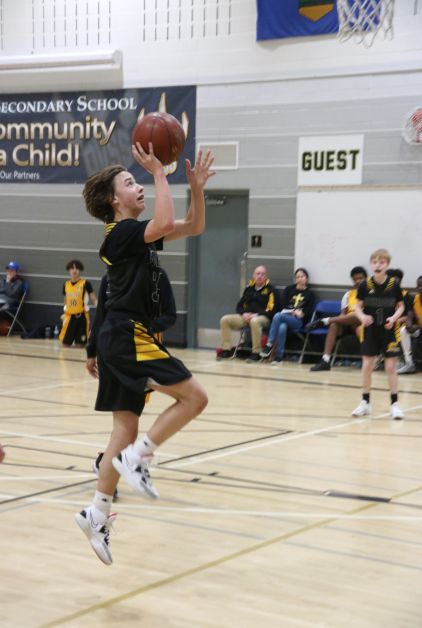 There was some great basketball action at DVSS over the weekend as the Dynos hosted the 2023 3J Boys South Central Championship.
Teams including Meadow Ridge, Christ the King, Springbank, Holy Cross Collegiate and Strathcona Tweedsmuir played off for the championship.
DVSS was ranked third going into the tournament and they began to play on Friday night, March 3 versus Holy Cross Collegiate. they were able to dispatch them handily winning 71-35 and went on to play Strathcona Tweedsmuir, just a game later that evening. Strathcona Tweedsmuir proved to be a tough opponent and topped the Dynos 63-40.
This put them in the third place draw whether they faced Christ the King on Saturday. This was a pretty close game before DVSS pulled ahead with great defence and rebounding, winning 47-30.
This put them in the third-place game to play Springbank. The Eagles were too tough on this day and won 71-47.
There is still more basketball action coming up as the Senior Boys host the South Central Zones this coming weekend.