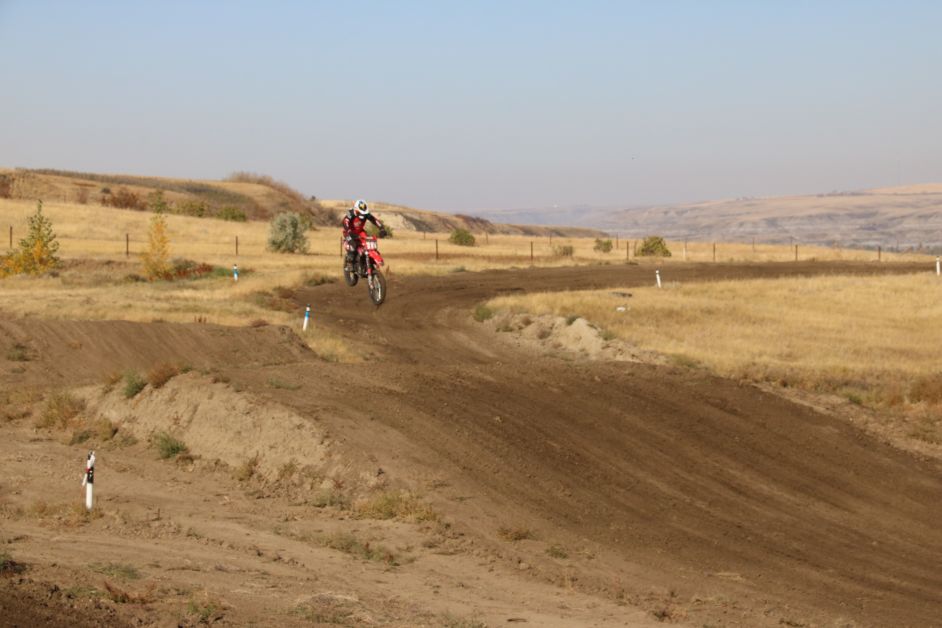 The Drumheller Off-Road Vehicle Associations (DORVA) was roaring the October 1 and 2 weekend as it hosted motocross riders from across the province.
The track hosted a Central Alberta Motocross Series (CAMS) event. Brad Peake of DORVA explains CAMS is a grassroots series.
"It escapes some of the drama of a more formal organization and sanctioning body, just sort of grassroots motocross," explains Peake.
The track was a hive of activity as they had riders from novice, right up to veteran riders taking to the track. They did practice laps on October 1 and then raced on October 2.
"The Vet events have an A, B and C class. It's for the fast, used to be fast, and the never was fast," he chuckles.
He says the CAMS series has grown over the last couple of years by keeping it simple.
"They have a strong following, there's no sanctioning body or licenses required, no provincial body license required. You don't have to go and buy an electric transponder for your motorcycle and pay a subscription. They are trying hard to keep the costs down for people and now have the strongest following in the province," said Peake.
The weather cooperated on the Sunday, making for a great day of racing.