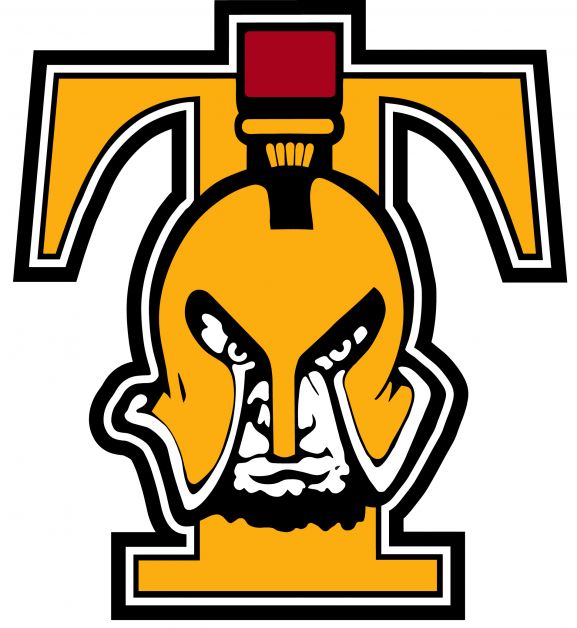 The Senior Titans have been playing strong football all season however they ran up against Strathmore last Friday, who put them to the test.
The Titans were in Strathmore to take on the Spartans. Strathmore is ranked number seven in Tier III, a higher division than the Titans, and showed their prowess on the field, winning 15-10. Despite this, head coach Ken Fournier saw some bright spots.
"We started out good defensively, we played really well, and got two safeties in the first half. On offence, we were winning the field position battle, all up until the turnover," said Fournier.
"We answered back and put some nice drives together."
The team did get some good chances, including a first and goal.
"We didn't capitalize on that, and I wasn't too happy about that. That is two weeks in a row where our players have a scoring opportunity, and it doesn't seem like we have the hunger to get that touchdown," said Fournier. "That is going to be addressed in the locker room because we can't have a first and goal and not capitalize. So whether that is guys missing blocks or not getting off the line fast enough, that is something we are going to work on over the next couple of weeks, because we are losing games because guys are not hungry enough to score."
Despite these mishaps, the game was within reach, and Fournier takes that as a positive.
"In tight games against good teams, every mistake is magnified. If you are not willing to go out inthe key moment like that and make plays, it's going to be a struggle so we are going to have to be better in the struggles," he said.
He notes it is also important for the team to play a team that battles you from beginning to end.
"The whole goal of these games and learning from them is to force ourselves to play a broader game," he said. "We made sure we stuck to our game plan, and we came up short. But we saw a lot of positives and saw a lot of things we can build on.
This coming week the Titans host Carstairs on Friday, October 14 at 7 p.m.
This is Seniors Night, where graduating players will be honoured. After that, Fournier hopes to arrange another exhibition game before the post-season begins.