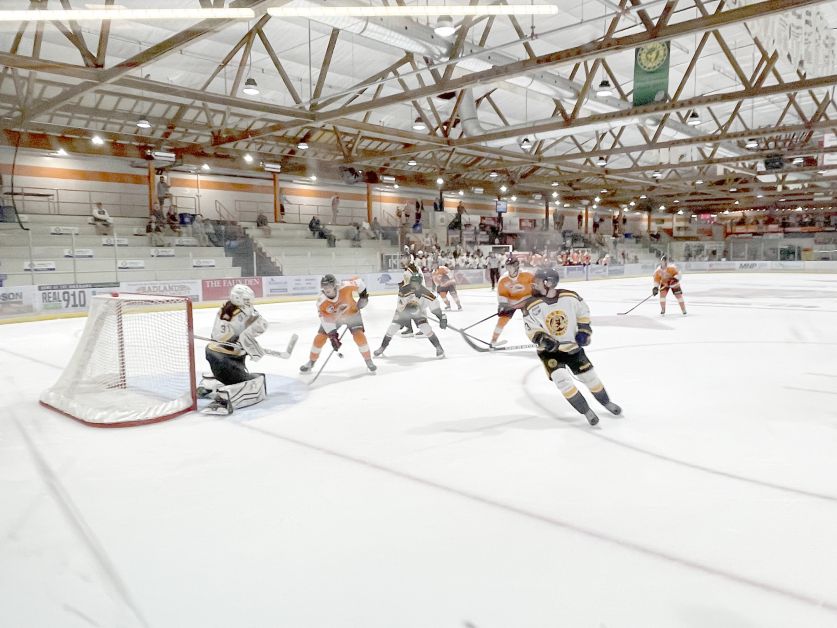 The exhibition season has begun for the Dragons, and so far things are looking bright for the young team.
The Dragons hosted their preseason camp last week and then barreled full into the exhibition season, hosting Brooks Bandits on Wednesday, August 31.
The Bandits opened the scoring in the first period and by the midway point of the second, were up 3-0. Colin Holmes scored his first goal as a Dragon. It was the Bandits' night however, as they added three more before Nathan Fox scored for Drumheller with 9 seconds left in the second period. The Bandits outshot the Dragons 41-26.
The Dragons were able to dust themselves off after the 7-2 loss, when they faced the Olds Grizzlys on Friday night, September 2. This time Drumheller was in control of the pace early, outshooting the Grizzyls 13-2 in the first. With a minute and a half left in the second period, Sam Simard opened the scoring.
In the third period, the Dragons' veterans continued the assault. Although the Grizzlys outshot the Dragons 12-5 in the third, three of those shots made it into the net. Goals by Tanner Dawkins, Hayden Prosofsky and Ty Dannault set the Dragons up for a 4-0 win. Garrett Fuller and Williams Dyke shared the shutout.
The exhitbtion season continues for the Dragons. This Wednesday, September 7, they are in Brooks to take on the Bandits, and on Friday, September 9, they host the Calgary Canucks.