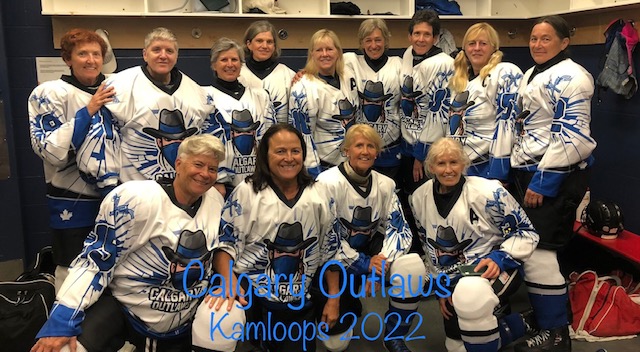 Some local athletes had the opportunity to compete at the national level at the Canada 55-plus Games.
The games were held in Kamloops during the week of August 23.
Jim Milman qualified for the biking events. He competed in the recreational 75-plus 10 K race and won silver. He also competed in the 75-plus 30 K road race and took home a second silver. In both instances, he raced against Bob Wahlund of Okotoks, who is also competing for Alberta Zone 2. Milman also competed on a 2.8K hill climb, and won first place, although this was not a medal event.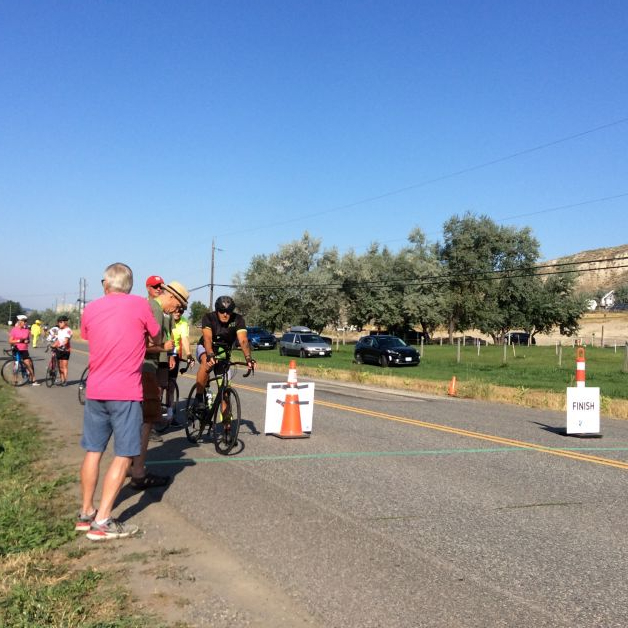 He enjoyed the games and is already looking forward to qualifying for the next Alberta 55-Plus games which will be hosted in Brooks. A strong result here could qualify him for the 2024 national games in Quebec.
Karen McMillan and Alison Ostergard also competed at the National 55-plus games in Kamloops. The pair were invited to play on the 60-plus Calgary Outlaws hockey team. Both players were eligible as their Zone 2 team got bronze in provincials and only the top two teams advanced to nationals.
The 60+ division had 8 teams divided into two pools. Calgary lost the first game 4-2 to Team Ontario, and then won the second game against the BC Geri Hatricks. Calgary scored with 3.9 seconds in the game to go ahead 3-2. The third game was a 9-0 victory over the NS Boomers.
In the bronze medal match Quebec scored with 1:20 seconds to go in the game. The Quebec team was favoured to win as they were the defending national champs. Ultimately the teams were very competitive with most games ending in close scores. Team Ontario won gold, Edmonton silver, and Quebec bronze. The next 55+ games will be held in Trois Rivieres in 2024.