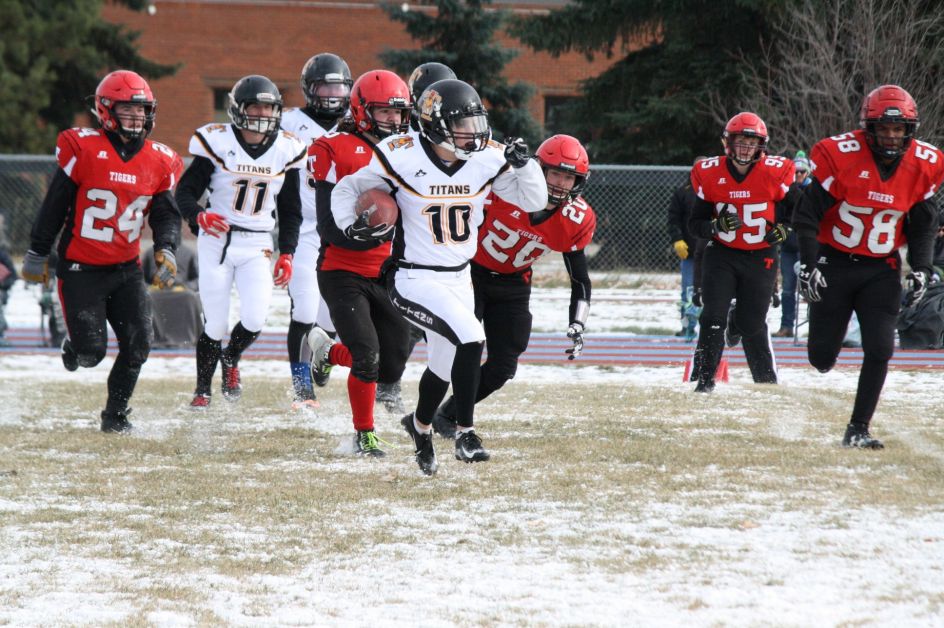 The Senior Titans were back in action on Friday, October 23, on the road in Leduc to play in a scrimmage style game.
A scrimmage style game means there would be no special teams play. It was a hard-fought battle, but the Titans came out on the losing end.
"It was snowy and a lot of inexperience. We are a small team, and we didn't execute well," said head coach Ken Fournier.
Despite this, it was a good experience for the burgeoning team.
"We rotated lots, we wanted to see who we had in those positions. We would take guys and try them in different spots," said Fournier. "It was nice to see what we have as we start working toward the spring."
He said there were some bright spots.
"Some of the players stepping into new roles were making big plays," he said.
Currently, there are tentative plans to move the season to the spring based on public health measures.
"We are looking towards spring, we are hoping that everything goes. We will play in the spring regardless, but whether that is playing into provincials or playing in a league that will be decided here soon," said Fournier.
The Titans are planning to host the Leduc Tigers this coming week however, they are not sure whether they will play at home or schedule it in Calgary due to turf conditions.