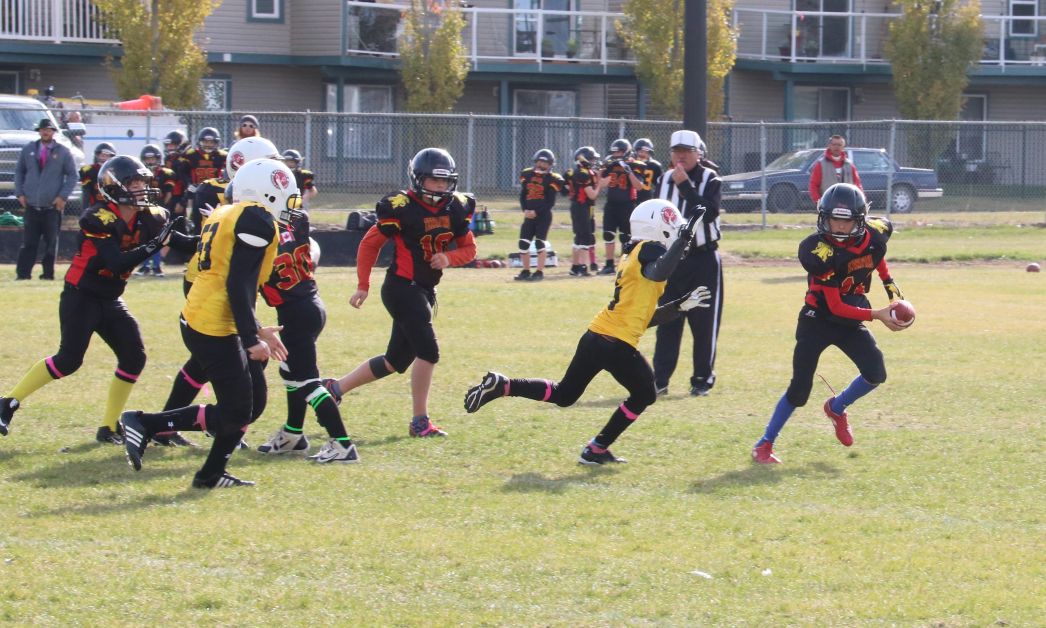 The Drumheller Terrapins battled well, but came up short versus Red Deer Saturday afternoon.
The Terrapins hosted the Steelers on October 14, and ran into a strong Red Deer team. Despite this, they battled well but fell 38-18.
"It was a good tough game, they played hard the whole game," said coach Thomas Laffin.
The Terrapins started to come back in the third quarter, but ran out of time.
He explains that Red Deer had a tough blocker who would clear the way for one of their running backs.
"By the end of the third we figured out how to stop them, it was a good comeback race, but there just wasn't enough time on the clock," said Laffin.
The Titans have a 1-3-1 record in league play and have one more game in league play. Laffin says they have a good opportunity to make it to the Division B playoffs.
"This will be the first time we have played in Division B," said Laffin.