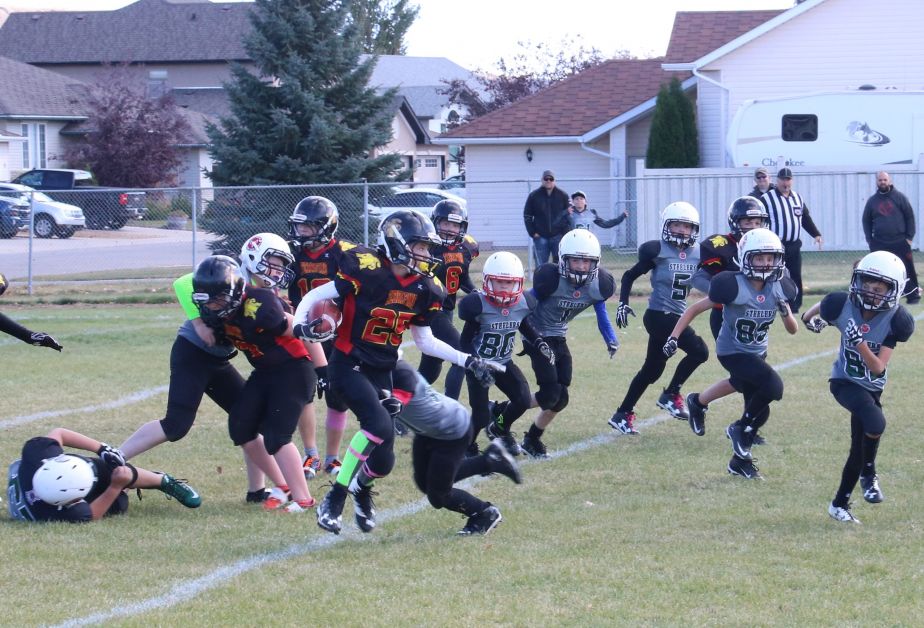 The Peewee Terrapins are continuing to show resilience on the field as they battled the Red Deer Steelers.
The Steelers were in Drumheller on Saturday, October 7 at 11 a.m., and it was a defensive battle from the get-go.
The Terrapins took the lead with a touchdown by quarterback Ben Messom. He saw some bright points in the game. "The running, the passing and sometimes blocking," said Ben.
With about three minutes on the clock, the Steelers kept pressing and tied the game at 6.
The Steelers then attempted a short kick and recovered the ball with precious seconds ticking off the clock.
The Terrapins defense stood strong and they recovered the ball at midfield. They continued to drive, but ran out of time.
Messom was happy with his team's effort.
"I was happy we didn't give up," said Ben.