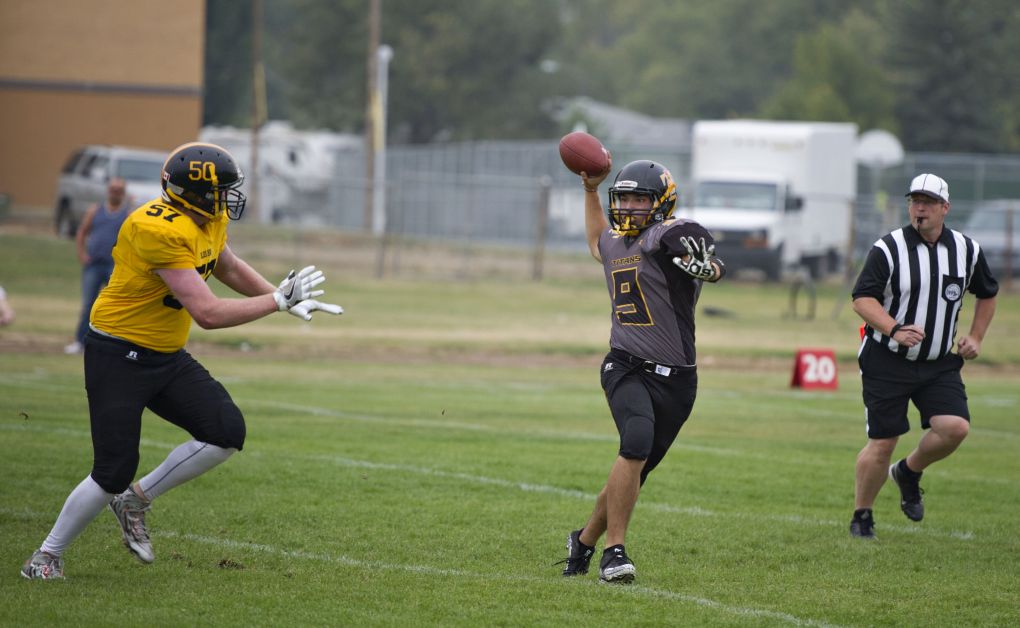 The Senior Drumheller Titans will be hosting a playoff game thanks to a stellar performance versus Canmore last Friday.
The Titans were in Canmore on October 13. The team met earlier this year and Canmore won by 9 points. This meant the Titans needed to win by at least 10 points to secure a home playoff game. They succeeded with a 20-7 win.
"We controlled the game clock the entire time, slowed down the game and made sure they didn't get the ball and held it on defense really well," said receiver coach Tyson Powell.
He said the clock control was key, as well as some great blocking.
"Our running game was crisp," said Powell.
This put them in the league final on November 4 where they expect to see Canmore again.
They are hoping to schedule an exhibition game before then to hone their game. Powell says he expects Canmore to come out strong.
"We have to have our two offenses clicking really well. And go out and execute our game plan," said Powell.
"Down the stretch, we need to come together as a team and really go out there and put all of our pieced together and execute a win.
The win bumped the Titans to the sixth spot, up from ninethin the Tier IV provincial rankings.