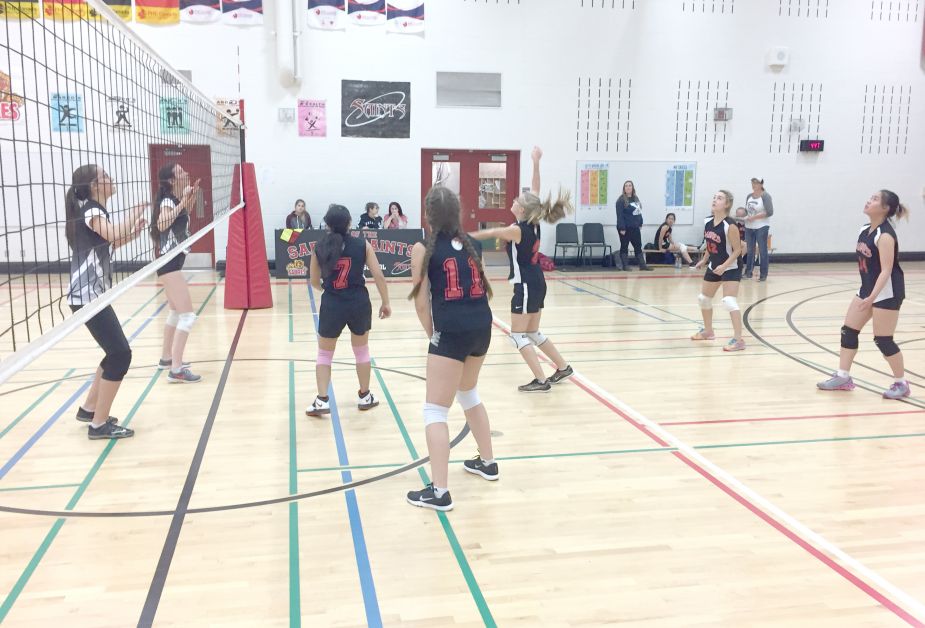 Senior girls volleyball is back at St. Anthony's School and they jumped into the season at Spike-o-rama.
The Sabres hosted their home tournament to open the season on Friday, September 22. They invited teams from Airdrie, Cremona and Beiseker. Coach Darci Bertram was happy with her team's performance.
"Our girls played really well," said Bertram. "St. Anthony's hasn't had a senior girls team in four years, so for pretty much everybody it is their first year, and they played well, I thought."
The teams lost their three matches in round robin play, putting them in the bronze medal match. They were victorious over the team from Airdrie to win third place.
"It was a good way to end on a high note for the team," said Bertram.
Bertram is leading a young team with only two Grade 12 players. The younger players are getting important on court experience and that could bode well for future teams.
"Playing at the senior level is a big jump but they have done awesome so far and we could have some good teams ahead of us," said Bertram. 'If they stick around we could have a competitive team here in the next couple years."
Their first league game is this Wednesday at home versus Delia.