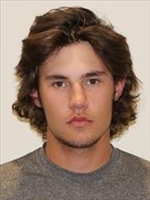 Garrett Holowath (20) of Rumsey, Alberta, will play baseball for the U21 Alberta team at the Canada Summer Games in Winnipeg from July 28 to August 13.

After one of the coaches in the same men's league approached him to play for the team, Holowath made his way through try-outs to make the Alberta team.

"I'm left handed and that really helped me," said Holowath. "I think it gave me a little advantage compared to the rest of the guys."

After lots of experience and games, Holowath was ready to tackle something higher on the ladder.

"I've been playing ball for most of my life so it just kind of worked out and an opportunity presented itself to go and I took it and now we are in Manitoba," Holowath said.

The team officially formed in October of last year and have been practicing ever since. They have competed at senior men's tournaments for the last month and a half in order to prepare for the upcoming Summer Games.
For the next 17 days, Holowath will be playing at the John Blumberg Softball Complex in Winnipeg. Sure to be in the cheering section would be Holowath's family as his grandparents reside in the centre province.

"My grandparents live in Manitoba so I've been coming out here to Portage, Oakville area for my entire life every other summer," said Holowath.

Holowath is excited and proud to be representing his home province of Alberta.

"It's a great opportunity and I'm pretty pumped to be out here."