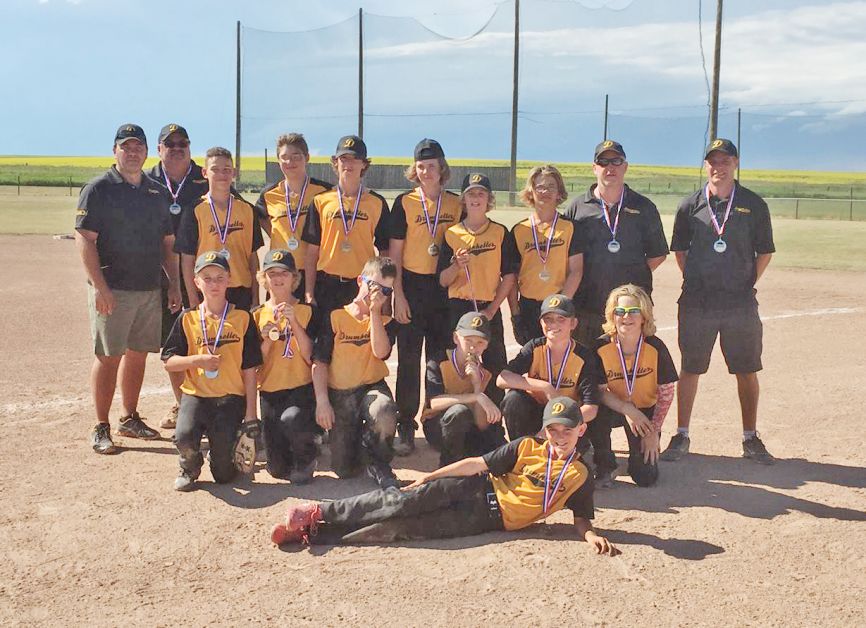 The Drumheller Stingers, peewee boys baseball team headed to provincials last weekend and came home with a silver medal.

The team qualified for the championship tournament and earned a spot in Tier 1 of like sized communities. They headed to Trochu for the playoffs.

Coach Lyle Cawiezel said the Stingers matched up in pool play versus Trochu, Clive and Dawson Creek. He said the competition was very well matched and they had to go to a tie breaking formula to determine the ranking. Drumheller made it to the semifinals.
There, they faced Westlock and cruised to a 14-12 win.

"It was a close game and towards the end we kind of held on and it went down to the final out," said Cawiezel.

This win put them into the championship versus Trochu. The Stingers knew they were in tough as they faced them in the qualifying tournament.

"Trochu is a really good team, they are solid and went undefeated through the whole provincial tournament," said Cawiezel. "We knew we were going to be in tough and the boys battled really hard, but in the end, it was over for us."

Trochu won 15-6.

"Trochu is a really good hitting team and they have pitchers that are really tough to hit off," He said. "We never gave up and we tried to keep up with them but they were just too tough."

This was a great finish for the Stingers, and Cawiezel said it has been quite some time since they fielded a provincial team.

"It was their first kick at provincial ball, and they figured it out and did really well," he said.