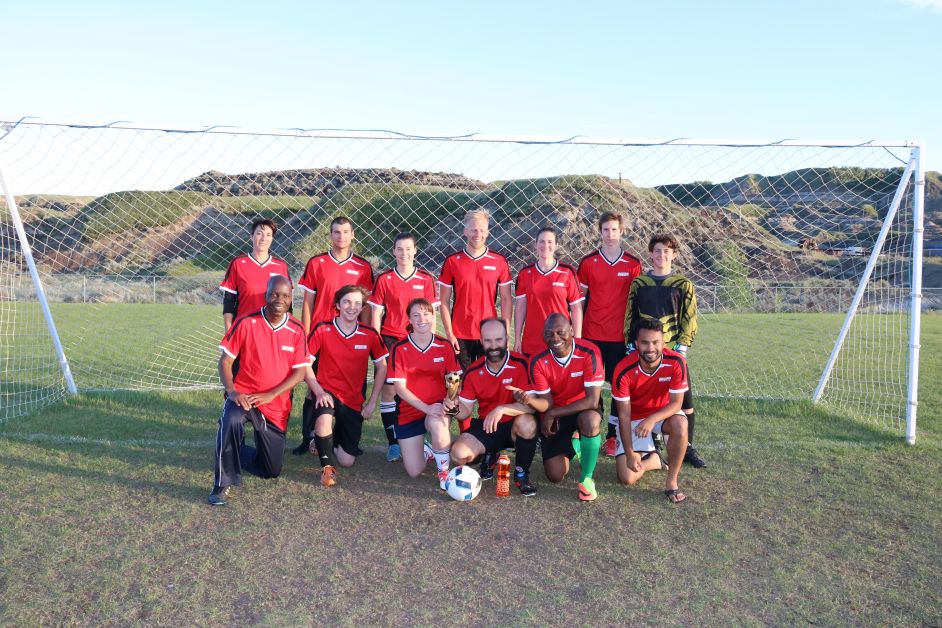 Riverside Value Drug Mart is back in the winner's circle after topping Drumheller United in the final of the Drumheller Coed Recreational Soccer league.
The championship match was played on Thursday night, June 22, and Riverside Value Drug Mart won 7-2 to end the season undefeated. This is the third time in four years that Riverside has won the honour.
"This year was a different team, we only had a half dozen returning from last year. So it was a mixture of a lot of new players combined with the old," said Gavin Makse.
While Riverside repeated as champion, it is not indicative of the real competition on the field.
"This is the first time the team that finished first in the regular season has actually won the league championship," said Makse.
The score was also not indicative of the play on the field. Drumheller United put up a strong fight versus Riverside. Coach David Easter saw great improvement throughout the season. This team has students from both DVSS and St. Anthony's.
"Honestly the growth we saw from them was awesome. The score tonight doesn't fully reflect how much growth they have had," said Easter.
He said when they started this season, there was talent but no cohesions.
"We grew into working as a team, moving as a unit, especially defensively," he said.
League-wide, it was a great season. Yavis topped Recovery for the third place.
"We had over 60 players registered in four teams," said Makse, adding that drop-in over the summer will be at the new St. Anthony's School field on Tuesday and Thursday night.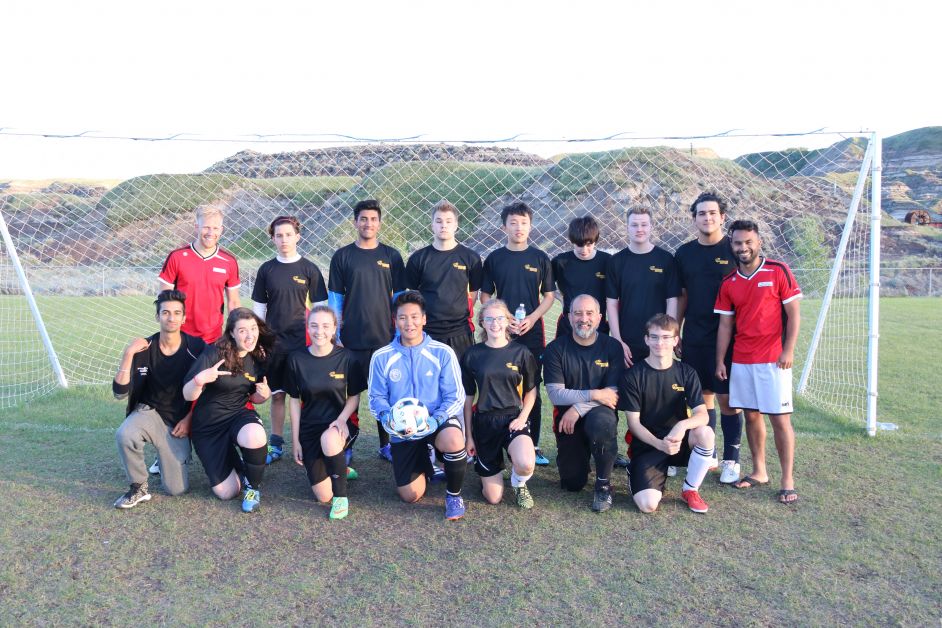 Riverside Value Drug Mart (first photo) took home the championship for the third time in four years, while Drumheller United (seen here) took home silver.