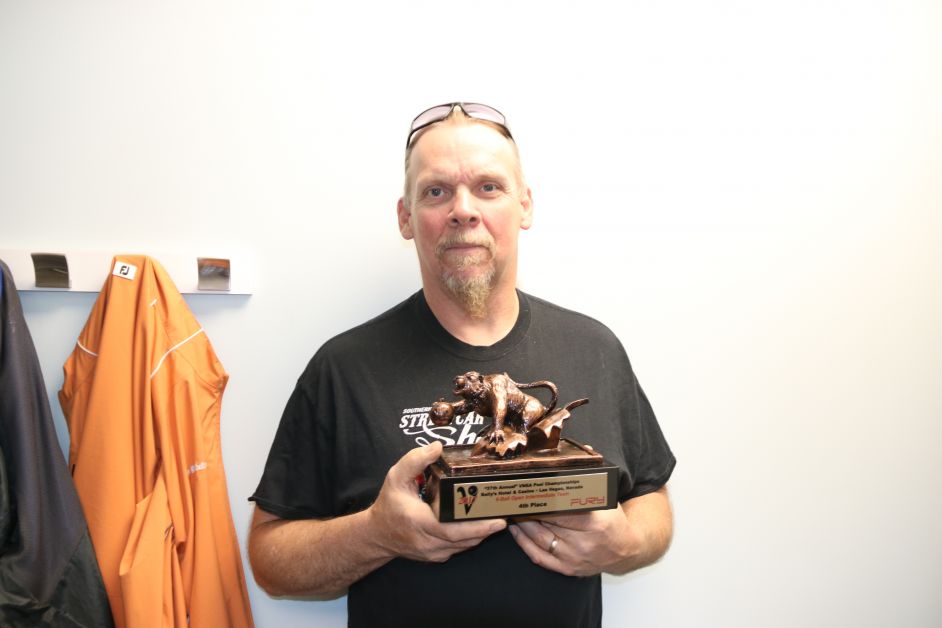 Once again a Drumheller pool prodigy showed his skill and brought home a trophy.
Shawn Bulechowsky competed in the Valley National Eight ball Association (VNEA) World Pool Championship in Las Vegas from May 24 to June 3. He played with his team the Relentless, which play out of Kokos Bar and Grill in Calgary as well as an individual.
In the individual competition he placed 17th out of 180 top international players.
"I was up 5-2 and the guy sharked me, and he ended up beating me 6-5," explains Bulechowsky. In his next match he also fell 6-5 and settled for 17th.
There was redemption in the team competition as His team Relentless went on to place 4th.
"I brought myself home a Charlie! (trophy)," he explains.
Bulechowsky regularly competes at the VNEA Championship and this was the second trophy he has won.