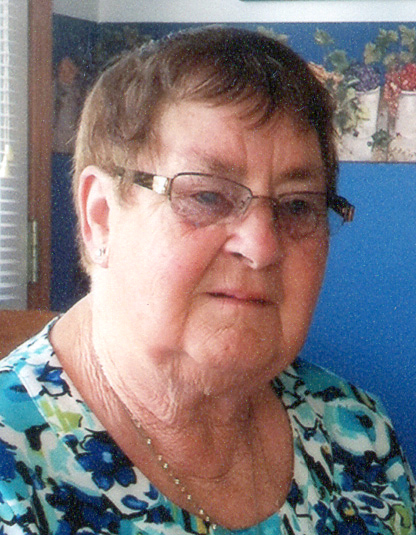 PATTERSON
Gloria Faye
Kathleen
April 6, 1937 - November 21, 2022
Gloria Faye Kathleen Patterson of Rosebud, beloved wife of the late George Patterson passed away on November 21, 2022, after a lengthy battle with Alzheimer's at the age of 85 years.
Faye was born in Calgary, Alberta on April 6, 1937. Faye attended Colonel Walker school and later met George and was married in Calgary on August 20, 1955, they bought their first home in Rosebud where they resided for over 40 years and raised their three sons.
Faye sold AVON for several years, this allowed her the opportunity to acquire many lifelong friends from Rosebud. Faye was an avid gardener and homemaker. She was a perfectionist and took the utmost pride in her home and ensured that every aspect of her home was always to perfection. In the summer George would haul tanks of water for her garden and flowers that Faye would grow in her own greenhouse. Faye's family was always her #1 priority, especially when it came to special occasions. There was always a family event planned that included the entire family. Mom loved Christmas the most and she would always deck her home with every Christmas ornament she had. George and Faye retired in 2000 and purchased their first new home in Strathmore.
Faye is survived by her sons, Leonard (Frances), Michael (Donna), Scott (Linda); grandchildren and great-grandchildren, Curtis (Jessica), Namaya, Kyle, Nicholas (Barb), Bennett, Sawyer, Leonard Jr. (Becky), Bradley, Dominic, Melissa (Justin), Veronica, Paten, Elise, Shantel (Daniel), Kaden, David (Kimberley) Alexander, and her sisters Beverly and Sylvia.
Besides her loving husband George, Faye was predeceased by her parents Reginald and Kathleen Leonard, her sister Beth, and her grandson Andrew.
The family thanks the staff at Drumheller Continuing Care, Helping Hands and Dr. Randolph for the care and kindness shown to Faye. Funeral services will be held at Courtney Winters Funeral Home in Drumheller on Friday, December 2, 2022, at 11:00 am. A private family Interment to follow at Standard Cemetery, Standard, Alberta at a later date.
Those who wish, memorial donations to the Drumheller and Area Health Foundation or the Drumheller Humane Society.