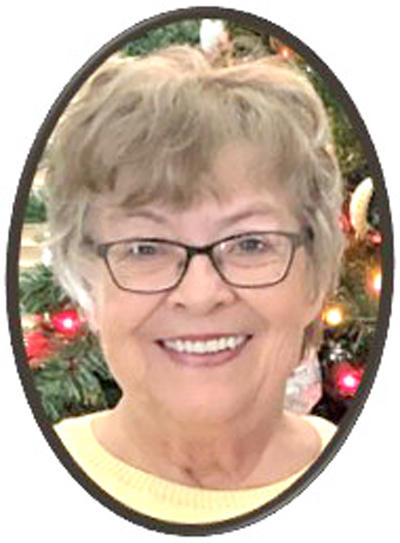 In loving memory of
MARQUARDT
(nee Chambers)
Judith Eleanor
May 17, 1943 - October 25, 2022
It is with profound sadness that we announce the passing of Judith "Judy" Eleanor Marquardt (nee Chambers), beloved wife of Richard "Dick" Marquardt, in the Crowsnest Pass on October 25, 2022.
Judy was born at Wayne, Alberta on May 17, 1943, first child of Elsie and Gordon Chambers, who farmed at Rainbow Valley in the Drumheller region. Judy often reminisced about playing and working hard on the farm with her buddy, little brother John.
Talented with both words and numbers, Judy attended business school in Calgary where she further honed her business writing, bookkeeping and secretarial skills.
Judy married the love of her life, Dick Marquardt, on December 9, 1961 in Drumheller, and they lived in Nacmine, Alberta and Thomson, Manitoba before moving to Coleman, Alberta where they raised their three children, Randi, Robbi and Rik.
Soon after moving to Coleman, Judy and Dick met their lifelong friends Nancy and Steve Tarcon.
Judy worked first at the cable plant, then at the credit union before becoming business administrator for the high school and later the elementary school in Blairmore. She helped raise funds to build the sportsplex and she and Dick supported local events including Thunder in the Valley through their company, Marquardt Tunnelling and Blasting.
Favourite pastimes included cooking and baking, gardening, sewing and knitting, reading, hosting family gatherings, dancing, stargazing, birdwatching, camping and travelling across Canada and through many US states. After retiring, Judy and Dick enjoyed their passion of travelling Canada from coast to coast, especially
touring small towns, meeting the people, and visiting their historical sites. They also travelled to Mexico several times and toured much of the United States, including extended visits to Alaska, Arizona and Hawaii and a cruise of the eastern states. Their favourite places were closer to home, especially the small towns in scenic Alberta and Saskatchewan.
Judy is survived by her loving husband Dick; sister Daphne (Dan) Orton; and brothers John (Annabelle); Tim (Ardyth); and David (Debbie); children Randi (Al) Berting; Robbi; and Rik (Tanya), as well as many nieces, nephews and cousins. She will be sadly missed.
Judy was predeceased by parents Elizabeth and Gordon Chambers, sister Terri (Cliff) White, nephew Nick White and close friend Steve Tarcon.