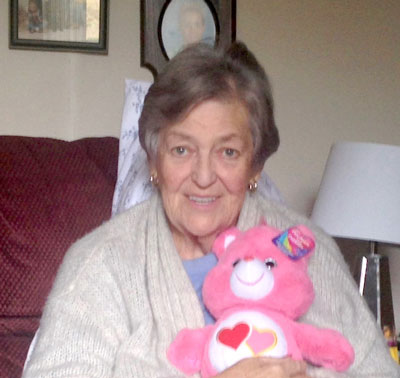 WARKETIN (Holowatiuk)
Shirley Ann Petrie
Shirley Ann Petrie Warkentin (Holowatiuk) of Calgary; wife of the late Edward Warkentin passed away peacefully on Sunday, October 23, 2022 at the age of 83 years.
Shirley's greatest joy was to be with family, camping and travelling to Puerto Vallarta. She worked for Alberta Mental Health for many years as a Zone Administrator. In retirement, Shirley was a volunteer host at Carseland, Wyndham Provincial Park for many seasons along with her beloved Edward. In her final years, she took up dancing and volunteered where needed at Atria Senior's Residence Arbour Lake, Calgary.
Shirley Warkentin is survived by her daughter Heather Warkentin (Cameron Rabel), her son Dwayne Warkentin (Shari); grandchildren Dylan Haines (Jennifer), Shelsey Ambrosi (Tony), Cass (Mike), Kate (Steve), Ryan Walker; great-grandchildren Hayleigh, Samuel, Carlo, Isaiah; sister Joan Eastland, brothers Bill and John Holowatiuk, as well as numerous nieces, nephews and their families.
Shirley was predeceased by her parents William and Margaret Holowatiuk, husband Edward, sons Darrell, and Troy.
Service of Remembrance to be announced at a later date.
Memorial Donations may be made to Rosedale Hospice infocalgaryhospice.ab.ca or Children's Hospital Foundation childrenshospital.ab.ca
Courtney-Winter's Funeral Homes are in care of the arrangements. 403-823-2666.