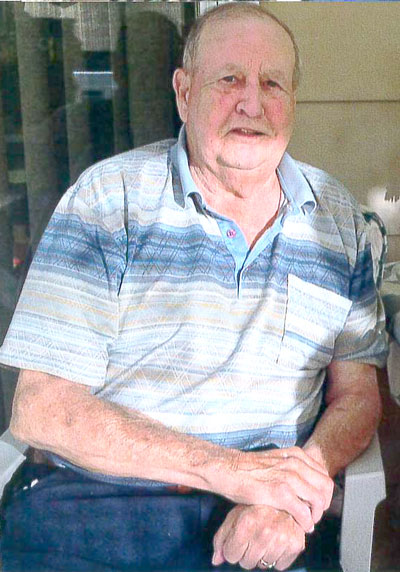 DUPUIS
Ernie
September 20, 1937 - October 25, 2022
Ernest ("Ernie") Rene Joseph Dupuis passed away peacefully on October 25, 2022 at the Foothills Medical Centre in Calgary at the age of 85. Ernie was born on
September 20, 1937 in Meadow Lake, Saskatchewan to Joseph and Anna Dupuis. He, along with his parents and sister, lived in various places in B.C., Alberta, and
Saskatchewan including Chilliwack and Ocean Falls, thereafter, ending up on the family farm in Fleet, Alberta.
He then met his wife Jane (Allard) and they recently celebrated their 60th wedding anniversary in August 2022. Ernie spent his entire career as a carpenter starting in Coronation and then moving to Drumheller in 1967 to work at the Drumheller Co-op. In later years, he started his own construction and finishing-carpentry company called Dupuis Construction, building many homes, grain bins and floors, renovations, etc. He gradually retired in the early 2000s. Ernie had a love for outdoor activities
including camping with his family in Bashaw, fishing, and golf. He also enjoyed playing cards any chance he could get with family and friends. After his retirement, he especially enjoyed meeting his buddies for morning coffee. He also took great pleasure watching his grandsons play hockey and football, and as grandparents, Ernie and Jane rarely missed a game. Ernie was proud of his 1958 Buick Special which he began restoring with his father-in-law and completed in 1997, just in time for his daughter's wedding. He was especially known for his talent of restoring and repairing almost anything that came his way. He had a great sense of humor and quick wit that would always make others smile. Ernie will be deeply missed by his loving wife Jane, and daughters Sheila (Ron), Cheryl (Peter), and Wendy (Rob). He is also survived by his cherished grandsons Michael Murray (Megan), James Murray, Tyler Mahan, and Jarrett Mahan (Tess) of Calgary, as well as his sister Lucille (Claude) Belland, and four nephews, Chris and Tim Footz, Daniel and Jason Belland, and their families, all of Edmonton. He was predeceased by his parents Joseph (1984) and Anna (2013) as well as a younger infant brother. Ernie will also be missed by many special friends and neighbours. Our family would like to express our sincere gratitude to the exceptional medical teams and staff of Dr. Brock Randolf and Dr. Amanda Randolph at the Drumheller Health Centre Emergency Department and Dr. Patrick Champagne and Dr. Grant Peters at the Libin Cardio vascular Institute at the Foothills Medical Centre in Calgary. As per Ernie's wishes, a formal funeral service will not be held. A celebration of life for Ernie will take place in Drumheller at a later date. In lieu of flowers, donations may be made in honor of Ernie to the Drumheller Health Centre or to Diabetes Canada.
The Measure of Man
Not – "how did he die" But – "how did he live"
Not – "what did he gain" But – "what did he give"
These are the units To measure the worth
Of a man as a man, regardless of birth.
Author: Anonymous
Courtney-Winters Funeral Home in care of arrangements. 403-823-2666.