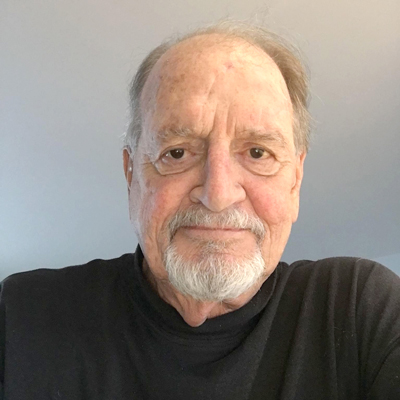 RIEDER
Keith Edwin
September 4, 1946 - May 31, 2021
Keith Edwin Rieder passed away peacefully, surrounded by his family on May 31, 2021 at the age of 74 years. Keith was born on September 4, 1946 in Oxbow, Saskatchewan to Phillip and Eileen Rieder. He grew up in Frobisher with his older sisters Sylvia, Phyllis and big brother
Lawrence. Keith's oilfield experience started in Southeast, Saskatchewan at the age of 17 years old with Commonwealth Drilling. He later moved into oilfield maintenance, working for his brother-in-law Bruno, at Valleyview Oilfield Services in Oxbow before becoming a battery operator. Keith met his beloved wife Glenda in Alameda, Saskatchewan where they were married on August 25, 1967, starting a life of 53 years together. In 1972 they left Saskatchewan, for Brooks, Alberta along with their recently born first son Joel, to progress Keith's career in the "Oil Patch". Shortly after, in 1973 their second son Dana was born. Keith advanced his career in the oil and gas sector taking on various field leadership roles in Drumheller, St. Albert and Taber. Keith always found the time to support his boys in hockey and other athletic endeavors while holding them accountable to maintain good grades in school. He was very proud when they both went on to attend university, received degrees and established their careers. With his busy schedule he managed to fit in time with friends and enjoyed hunting, fishing and curling. Many memorable summers were spent camping and boating with the family over the years travelling around Alberta, Saskatchewan and British Columbia. Keith's love for the lake led him and Glenda to Stafford Lake, Alberta where they fulfilled a dream of owning a lake front property. The lake was the perfect place for family gatherings, having a cold Kokanee, retirement and to keep his five grandchildren Keagan, Greyson, Campbell, Daxton and Madison busy having fun. Keith always needed to be doing something and his passion for landscaping flourished at the lake. Over 14 years Keith and Glenda developed a beautiful lakeside retreat where many memories have been made that included their 50th wedding anniversary. The lakeside retreat also provided an ideal place for Keith to relax and unwind after his many cancer treatments over the past five years. Keith's journey with cancer and life has ended and we are all so proud that he fought to the end and enjoyed life to the fullest. From his early years to his final day, Keith "Lived Life On His Own Terms". He will be dearly missed.
Along with his wife Glenda Rieder, Keith is survived by his two sons, Joel (Karey) and Dana (Monica), five grandchildren Keagan, Greyson, Campbell, Daxton and Madison, sister Phyllis and numerous nieces and nephews. He was predeceased by his father, Phillip; mother, Eileen; sister, Sylvia; brother, Lawrence.
Those wishing to celebrate Keith's life are asked to provide a donation to the Alberta Cancer Foundation c/o Jack Ady Cancer Center Lethbridge. https://www.albertacancer.ca/cancer-centres/. Keith was very appreciative of the care that the many medical professionals provided throughout his fight with cancer.