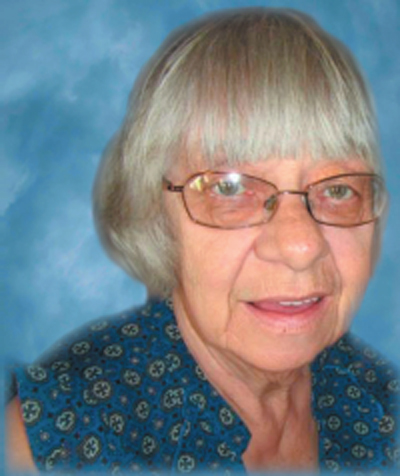 DURANT
Dyan
(nee Androsin)
April 12, 1945 - May 13, 2021
Dyan Durant (nee Androsin) passed away peacefully at home in her sleep due to heart complications on May 13th, 2021. She was 76.
Dyan was born April 12th, 1945 in Winnipeg, Manitoba and later grew up in Watson, Saskatchewan. During her teens, she met the love of her life Ron, and they married in Watson on June 1st, 1964.
During her early 20's Dyan helped her mom raise her 4 younger siblings, Don, Jennifer, Cindy & Kevin, after their father passed away.
Ron and Dyan moved to Drumheller on January 1, 1970, where they raised their 3 children. They started their first family business in 1973, a greenhouse, where Dyan spent her days transplanting and selling beautiful flowers throughout the valley. In 1977 they started their 2nd family business, Earthworm Trenching & Installations LTD. where Dyan was a partner and
bookkeeper for 44 years. During that time, they opened business #3, The Cool Castle restaurant in 1993 where she worked with her children and grandchildren for 13 years. She made a lot of "Castle" friends through the years, and was sadly missed to this day when they sold the restaurant in 2007. During this time they had a 4th business, the Canadian Industrial Auto Wreckers, keeping Dyan busy with payroll and the books for all 3 businesses at the same time, while still working at The Castle.
Dyan was an avid sports fan and would be up night and day during the Scotties cheering teams on. Her favorite Scotties curler was her niece Stephanie McVicar on the Saskatchewan ladies team. She had a passion for the Saskatchewan Roughriders, and cheered for the Calgary Flames.
Dyan was a Christian who loved the Bible, and believes in everlasting life. She loves The Passion of Christ, believes in the Gospel, and was drawn to the book of Proverbs.
Dyan was predeceased by her Baba and Gido Romaniuk, parents Alec and Mary (Romaniuk) Androsin, brother Kevin Androsin, son-in-law Dale Chayer, and her beloved son Baby Alex Durant. May she be resting peacefully, finally holding Baby Alex in her arms tight.
Dyan is lovingly remembered by her husband Ron, children Selena (Dale), Jamie (Milia), Dallas (Melanie), grandchildren Nicholas (Drea), Jessi (Randy), Dusti (Ryan), Rikki, Thane (Sierra), great-grandchildren Kevin, Kaden, Zayda, Nicholas, Alexander, Jaxxyn, Dallas, Zandra, Jude, Xavier, and many more relatives and friends.
Dyan loved her family life most of all, and was happy to have worked with her husband, children and grandchildren in the family businesses. She took care of everyone who crossed her path, and always had a banquet of food waiting for all who would visit. Dyan loved all, was loved by all, and will be missed by all.
John 11:25-26 Jesus said unto her, I am the resurrection and the life, he that believeth in me, though he were dead, yet shall he live. And whosoever liveth and believeth in me shall never die.
Courtney-Winters Funeral Home in care of arrangements 403-823-2666.