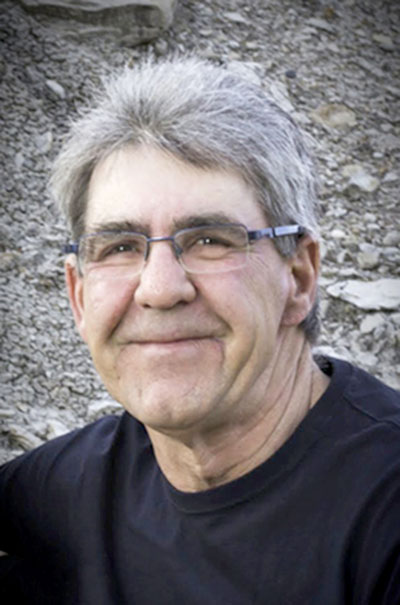 SAMUEL
James (Jim) Raymond
September 3, 1956 - April 24, 2020
James (Jim) Raymond Samuel, of Drumheller, passed away on April 24, 2020 with his loving wife Nicky by his side. Jim was diagnosed with a rare form of cancer on April 1st, 2020 and fought courageously right until the end. He found strength in his family and friends, especially his wife Nicky and daughter Monica.
Jim was born on September 3rd, 1956 in Drumheller, Alberta to Jack and Anne Samuel. He was the oldest of three, always looking out for his younger brother Tom and sister Dorrie as they grew up. He spent much of his childhood with his beloved grandfather, riding with him as he worked heavy equipment for the coal mining industry. As a young adult he entered into the plumbing and gasfitting trade, working alongside his father in the family business. Eventually Jim and his brother Tom took over the company from Jack, and they maintained it side by side until his retirement in 2019. He was a master in his chosen profession, and there are very few homes and businesses in our community that haven't seen his touch.
In 1989 Jim met and fell for the love of his life, Monica (Nicky) Oster. They were married in September of 1992, and remained inseparable from that point onward.
Throughout his life Jim was never idle. He spent many years as an active member of the Drumheller Fire Department. He also continuously found ways to enjoy and occupy his time outside of work; building his forever home with his own hands, going for long cruises on his Harley, tending to his yard, woodworking with his son-in-law, camping, and going out of his way to help his friends, family and neighbours with whatever they might need.
Of all the things Jim accomplished in his life, he was most proud of his daughter Monica. There was nothing more important to him than his family. When Monica married and he became a grandfather to Ava and Carson, he devoted every moment he could to spending time with them.
Jim is survived by his wife Nicky, his parents Jack and Anne, his daughter Monica (Connor), his brother Tom (Shelley), his sister Dorrie (Randy), and his grandchildren Ava and Carson. He also leaves behind six sisters-in-law and their families, numerous nieces and nephews, his 'hockey boys' who he considered as much his family as anyone, and countless dear friends.
Jim will be remembered for his work ethic, as a kind and caring family man, and for his amazing ability to strike up a meaningful conversation with anyone at any time.
Rest well Jim, we miss you.
Due to the COVID-19 pandemic, a memorial will be held at a later date. Flowers are gratefully declined. Those who wish, memorial donations may be made to:
Drumheller Fire Department Assoc.
PO Box 1172
Drumheller, AB, T0J 0Y0
Courtney-Winters Funeral Home in care of arrangements 403-823-2666.