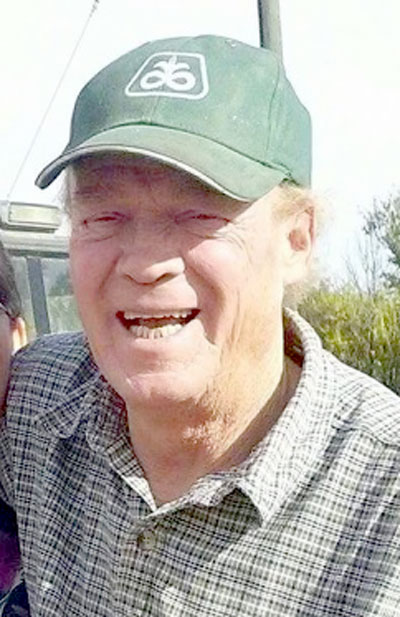 HANSON
Vernon Harold
July 29, 1949 - April 5, 2020
Vernon Harold Hanson, one of triplets born in Swift Current Saskatchewan, 29 July 1949. He and his family lived in Swift Current, for nearly 16 years, up until they moved to Denman Island, B.C. It was there that he met his beloved wife of 52 years, Irene Dawn Hanson and married September 1968, in Dawson City, Yukon. They lived in Kelowna, where he went to Vocational school and where they had their first daughter Laurie-Ann. They then moved to Denman Island, B.C., where their second daughter, Dianne was born in Comox, B.C. Six years later the family moved to Sunnynook, Alberta, to find more reliable employment, where they lived and he worked as a heavy duty mechanic and welder for about 6 more years. They then moved to their current location north of Craigmyle, Alberta. He was also employed as a "do everything" employee for some farmers in the area and then started their own successful grain hauling business which they continued for ten years. He was exceptionally talented in the repair of all farm machinery and personal vehicles. Vern was a hard worker and was well liked by the community and generously helped his neighbors and friends. He was kind and thoughtful to everyone. He loved all his animals and was especially connected with the several dogs, cats, chickens and horses through the years. His closest connection was with Meadow, their latest family dog.
Through the years he enjoyed fishing, but as time passed, he was perfectly content to feed and watch the trout and other fish in their ponds on the acreage. He was also an avid gardener, spending countless hours taking care of the three gardens in the yard. He really loved the peacefulness of his oasis-like acreage, and there was no other place he would rather be. He passed away in the Drumheller Hospital, April 5th, 2020, at the age of 70.
He was the loving grandfather of 6 grandchildren: Devon Woslyng, Wyatt and Kelsey Melnychuk, Jarod and Liam White. Vern is survived by his loving wife, Irene Dawn of 51 years and his sister Judy Schmidt. He was predeceased by his brother Robert, his mother and father, Verina and Alex Hanson and granddaughter Alicia. He will missed by all.