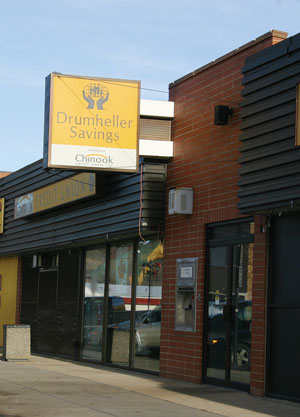 The board of directors of the Chinook Credit Union and the Macleod Savings and Credit Union are recommending to the membership that the credit unions amalgamate.
    The membership of the Chinook Credit Union were informed of the proposition in a letter from CEO of Chinook Credit Union Tom Mossing.
    "The newly formed credit union will be stronger, more efficient and more able to meet our members changing needs and ongoing demands of a changing economy," said the letter.
    The formal proposal will be presented to the membership of both organizations at their annual general meetings in March.
    The new credit union will retain the name Chinook Credit Union, and will encompass Chinook Credit Unions branches in Drumheller, Hussar, Brooks, Bassano, Hanna, Lomond, and Strathmore, as well as the Macleod Savings and Credit Union branches in Claresholm, Fort Macleod, Nanton and Vulcan.
    The letter says the change will allow the membership from both organizations to better face the future.
    "New legislation and regulatory requirements for credit unions have, and will, continue to be a critical part of our future working environment. The new organization will be better equipped to deal with these changes than either Chinook Credit Union or Macleod Savings and Credit Union, on their own," states the letter.
    It further says customers will continue to receive the same personal service from their existing branches, but will have a broader range of products, and better support and branch access across Southern Alberta.
    After the amalgamation Chinook Credit Union will employ more than 160 people in the communities they serve.