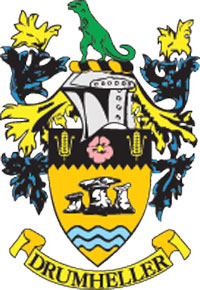 Council Notes
Regular Council Meeting of Monday, January 9, 2017
To start off Drumheller's January 9 regular council meeting Mayor Yemen said thank you to all the volunteers over Christmas who took time out of their Christmas holidays to give back to the community.
•••
CAO Ray Romanetz read the request for decision regarding the two vacancies on the Public Library Board. The Public Library Board proposed that council decide on the two applications received by Ms. Denise Lines and Dr. Sarwat Rehan. Councillor Pat Kolafa made a motion that both be appointed for three year terms. Motion passed unanimously.
•••
CAO Romanetz also read a request proposed by Palliser Regional Municipal Services that council approve the Town of Drumheller to participate in an application regarding grants for resources to create intermunicipal development plans.
Under the modernized municipal government act, two or more municipalities with common boundaries will now be required to prepare Intermunicipal Development Plans. Palliser Regional Municipal Services is submitting an application to Alberta Community Partnership Grant Program for resources to create this plan.
M.D. Of Acadia No. 34 is the managing partner for the application who wishes to have Drumheller join them. If awarded, the grant would be for up to $200,000. Motion was carried for council to approve joining the application for the grant.
•••
Barb Miller, Director of Corporate Services gave an update on tax penalty communication. The goal is to educate the public on the tax penalty for late payments on property taxes and how to better avoid this. Ms. Miller said that through the last few years there has been problems when people paid through online banking or through the bank because they did not realize there would be a delay in processing the payment to the town. Whereas paying directly at town hall there is no delay. Council discussed how to help communicate this with the community.
•••
Council then turned to in camera matters.