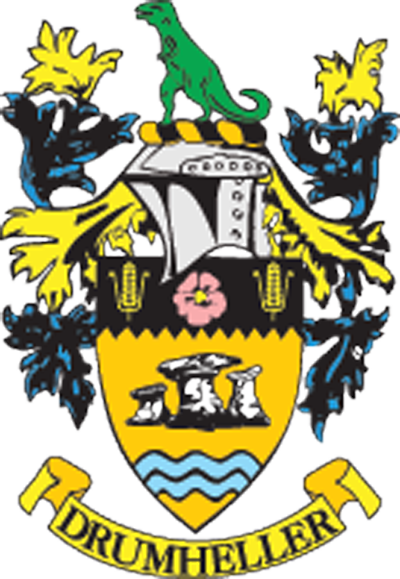 Council's Committee of the Whole (COW) meeting began at 4:33 p.m. on Monday, November 6.
Mayor Heather Colberg started off by saying that a local teacher sent Colberg a text which was addressed to her and council. The teacher reminded councillors that they are promoting Drumheller and to be conscious about what they are discussing.

Mayor Colberg gave an update on the Strategic Planning Discussion that was held on November 2 at 7:00 p.m.
They went over meeting dates and times, possibly moving COW meetings to the same week as a regular meeting but on a different day.
They also discussed open houses, budget discussions, the specific roles of town council and the committee structure.
•••
CAO Darryl Drohomerski's report was centered around the Aquaplex Project and a reminder of the Snow Removal Policy after the large dump of snow over the weekend.
Since Saturday, the Aquaplex pool now has water in it. They will take a water sample to Calgary once the water has filtered out any chemicals by Wednesday or Thursday. The results will hopefully be in by Tuesday or Wednesday of next week.
Drohomerski said that they are still on target for opening on November 16 and are right around the budget with the addition of a couple extras like unforeseen amounts of concrete. He is working with the contractor to determine the best price for the town.
The pool will have a soft opening as they want to work out any problems that may arise. Drohomerski wants to work with community services to plan a date for the end of November or the beginning of December.
For the Snow Removal Policy, Drohomerski began by saying that Environment Canada had called as they had no idea it had snowed more than a foot by Friday night. Their original forecast predicted 5cm.
The snow removal policy itself was updated and accepted on February 15 of this year.
Drohomerski explained their goal is to make easy access out of everyone's neighbourhood. The town plans to clear these up within three or four working days. They are already working on this.
Council was given booklets to review to see if they wished to discuss and change the current plan.
The town spent $15,000 for one day of snow removal with an estimate of $60,000 to get most of the current snow cleared after 40 cm of snow fell in the Valley.
Hills and other streets are taken care of on a complaint driven basis. Sanding and salting typically follow the main routes but are mostly complaint driven as well.
This topic will be brought back to council at the next COW meeting.
•••
Each department head gave a report on their departments to Council for information.
•••
The meeting adjourned at 6:50 p.m.